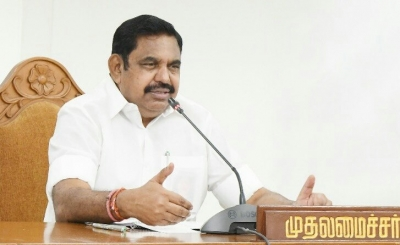 Chennai: In a major political development, Tamil Nadu's principal opposition party, the AIADMK snapped all its ties with the BJP and the NDA.
AIADMK Deputy Coordinator K.P. Munusamy has announced that the party has unanimously passed a resolution to break all ties with the BJP and the NDA effective immediately.
He cited the ongoing issues with the BJP, particularly their continuous and unwarranted remarks against AIADMK leadership.
This include attacks against General Secretary K. Palaniswami, other leaders as well as party cadres.
AIADMK leader and former minister D. Jayakumar had, a couple of days before, announced that the AIADMK was going to snap all ties with the BJP. The recent issue that led to the immediate decision was the BJP's Tamil Nadu President K. Annamalai making derogatory remarks against Dravidian leader and former Chief Minister C.N. Annadurai during a public programme.
IANS