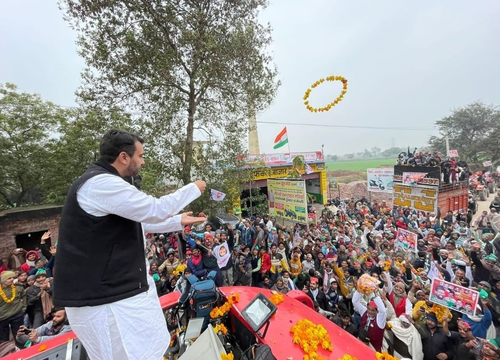 Lucknow: Rashtriya Lok Dal (RLD) leaders and workers, as part of opposition bloc INDIA, will take to the streets from Gandhi Jayanti (October 2) to raise people's issues and "expose lies of the ruling BJP".
According to the party spokesman, RLD chief Jayant Chaudhary has asked the leaders to strengthen the organisation at the booth level.
He alleged that the ruling BJP had ignored farmers completely "which was evident by the fact that farmers' issues were not discussed in G20 summit".
He further alleged that the youth, women and labourers had also been ignored.
Party's national secretary Rajkumar Sangwan said party will act as part of opposition bloc INDIA .
He said that Jayant Chaudhary told party leaders, "We need to be active everywhere and for all candidates of INDIA in forthcoming election."
As per Sangwan, the party chief also said the 2024 election would be fought to "save the country".
He said that booth level committees would be constituted within two months and priority would be given to dedicated workers and leaders for strengthening the party organisation.
IANS