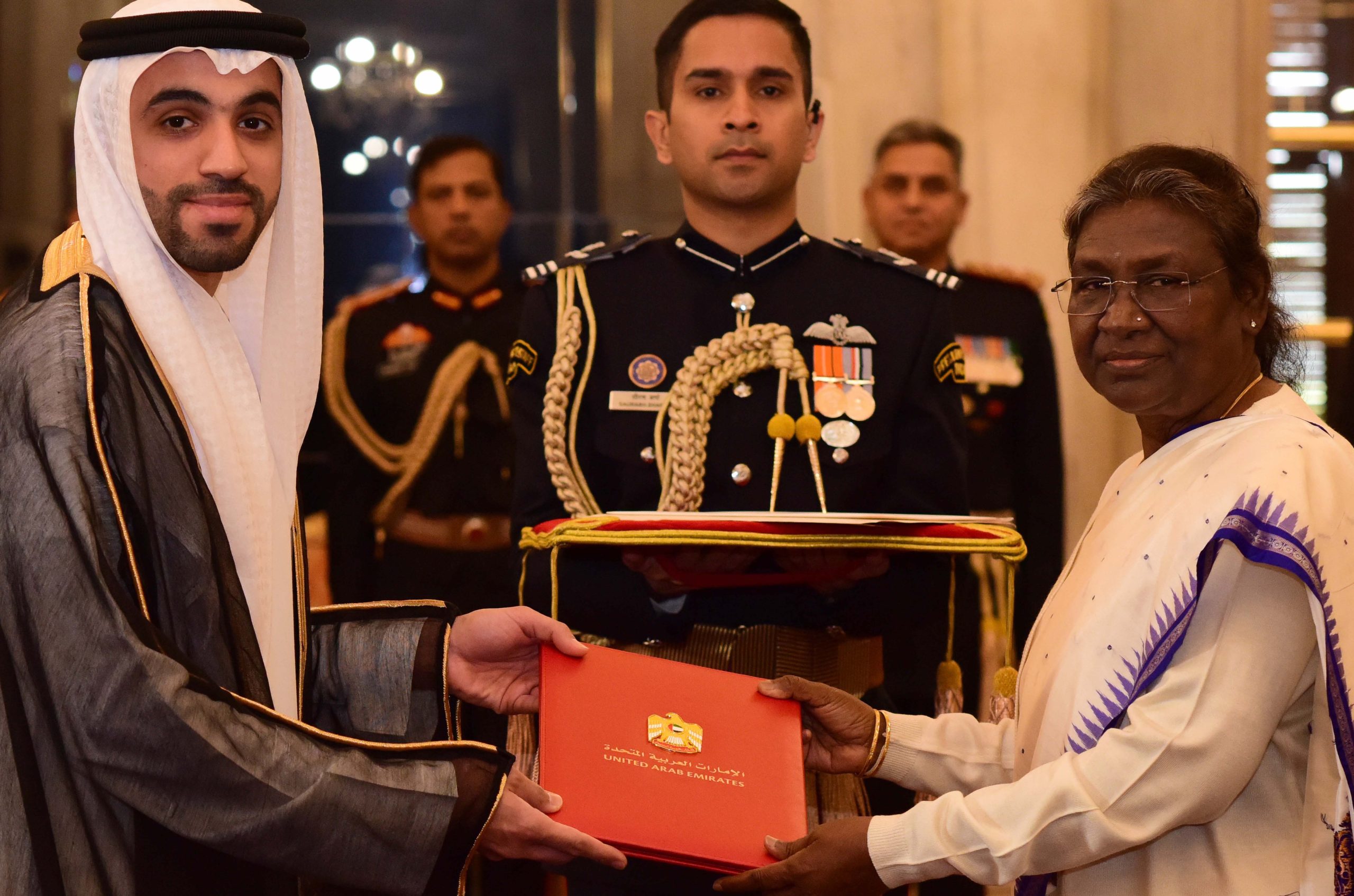 Dr. Abdulnasser Jamal Hussain Mohammed Alshaali, Ambassador-designate of the United Arab Emirates presenting his credentials to the President of India, Droupadi Murmu. – Emirates News Agency
Newly appointed UAE Ambassador to India, Dr Abdul Nasser Al Shaali, presented his credentials to President Droupadi Murmu, during a ceremony held at Rashtrapati Bhavan.
Dr Al Shaali also conveyed the greetings of President Sheikh Mohamed bin Zayed Al Nahyan, and Sheikh Mohammed bin Rashid Al Maktoum, Vice President, Prime Minister and Ruler of Dubai, as well as their wishes to President Murmu and the people of India.
President Murmu conveyed her greetings to President Sheikh Mohamed bin Zayed and His Highness Sheikh Mohammed bin Rashid, and expressed her wishes for the people of the UAE.
During the occasion, President Murmu wished Dr Al Shaali success in bringing about the two countries closer than ever before.
Both the sides discussed ways to enhance bilateral relations in order to achieve the aspirations of the two countries and peoples. – INDIA NEWS STREAM
With inputs from Emirates News Agency.