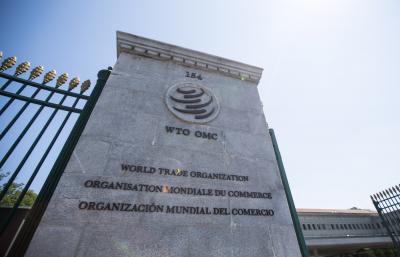 Geneva: Re-globalization, which means increased international cooperation and broader integration, can support security, inclusiveness and environmental sustainability, the World Trade Organization (WTO) said in a flagship report published on Tuesday.
In the 2023 edition of the "World Trade Report", the trade organization presents new evidence of the benefits of broader, more inclusive economic integration as early indications of trade fragmentation threaten to unwind growth and development.
"The post-1945 international economic order was built on the idea that interdependence among nations through increased trade and economic ties would foster peace and shared prosperity. For most of the past 75 years, this idea guided policymakers, and helped lay the foundation for an unprecedented era of growth, higher living standards and poverty reduction," WTO Director General Ngozi Okonjo-Iweala said in her foreword to the report, Xinhua news agency reported.
"Today this vision is under threat, as is the future of an open and predictable global economy," she added, calling on the international community to strengthen the trading system.
"Globalization is really at a crossroads," WTO Chief Economist Ralph Ossa told Xinhua. The tide is turning against globalization, but there's still time to act, he said.
Trade policy tensions are on the rise and the first signs of fragmentation along geopolitical lines are already visible, but overall trade is holding up strong, hence the talk of de-globalization is certainly exaggerated, he noted.
According to the report, geopolitical tensions are beginning to affect trade flows, including in ways that point towards fragmentation of trading relationships. Calculations carried out by the WTO Secretariat show that goods trade flows between two hypothetical geopolitical blocs have grown 4-6 per cent more slowly than trade within these blocs.
Despite these findings, international trade continues to thrive, implying that talk of de-globalization is still not supported by the data, the report said.
The report showed that trade openness is strongly linked with a reduced likelihood of conflict and has led to sharp declines in poverty for over four decades. Also, technological improvements enabled by trade have had a strong impact on reducing carbon emissions.
The report demonstrated that "re-globalization", which is the renewed drive towards integrating more people, economies and pressing issues into world trade, is a more promising solution to these issues than fragmentation.
IANS