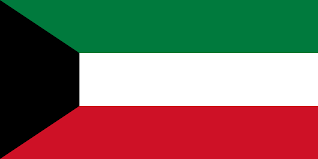 Kuwait City: Kuwaiti Foreign Minister Sheikh Salem Abdullah Al-Jaber Al-Sabah has reiterated Kuwait's refusal to normalise relations with Israel "unless a future Palestinian state is established in line with international resolutions".
He made the remarks at a press conference held at the headquarters of the Foreign Ministry on Sunday, Xinhua news agency reported.
The Minister added that it is his responsibility to maintain Kuwait's security and interests abroad by maintaining relations with friendly, brotherly and allied countries.
"The Palestinian issue is our first issue, without any ambiguity… Kuwait has never deviated from the path," he said, adding that the war Israel waged against Gaza is retaliatory, not defensive.
The Kuwaiti top diplomat called for an immediate cessation of hostilities in Gaza, providing assistance to the besieged enclave and ultimately resolving the Palestinian issue through the establishment of an independent Palestinian state on the 1967 borders.
IANS