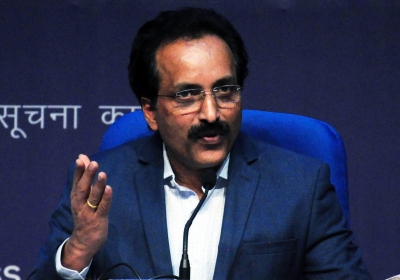 New Delhi: Exhorting greater private sector participation in the Indian space sector, ISRO chief S. Somnath on Wednesday said that' just like Elon Musk in US more industry people should come and invest in it here'.
Addressing AIMA's annual convention in the national capital, Somnath said, "We want to see more industry people in the space sector. Just like Elon Musk is there in the US, we need somebody like him to invest here. Though it's not an easy sector and is an unforgiving domain. It requires personal passion… Failures will be there. So my advice will be to start in the applications segment, like ground equipment manufacturing."
"Our aim is to see greater manufacturing of space equipment in India. Though several equipment are made in the country, it is the electronics domain where challenges remain, like in sourcing components for building rockets like ceramics and integrated chips. For this we need more industry support," he noted further.
Somnath informed that unlike earlier times, when space research was mainly dependent on government support, now the private sector is gradually increasing its footprint in the space sector.
"Now private companies can build and launch satellites on their own, even outside ISRO. It's a great opportunity," he said.
The ISRO chief further informed that through public private partnership and other modes of collaboration with the private sector, their participation is being facilitated in the space sector.
Cost effectiveness in rocket designing is being worked out so that private entities can come and design rockets, Somnath informed.
"Currently there are 53 satellites, but at least 500 are needed if we want to be globally competitive in the space sector. Before the Chandrayaan-3 mission's launch, NASA scientists reviewed our components and were surprised by their cost effectiveness. They showed keenness in purchasing from us. Sourcing components is a major challenge for India. Work is going on to ease restrictions and make American components available to Indian companies," he said. – IANS