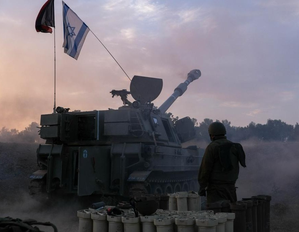 Jerusalem: Israel on Thursday rejected the UN Security Council's call for extended humanitarian pauses in the raging war in Gaza as long as the Hamas militant group still hold the hostages captive.
"Extended humanitarian pauses are untenable as long as 239 abductees remain in the hands of Hamas," Xinhua news agency quoted Israeli Foreign Ministry spokesperson Lior Haiat as saying in a statement.
The statement called on the UN Security Council "to unequivocally condemn Hamas" for its October 7 unprecendented attack on Israel.
According to authorities, the hostages comprise Israeli and foreign nationals who were taken captive by the terrorist group shortly after its massive assault.
Some media reports have claimed that about 30 of the hostages are children
So far, four civilian hostages have been released by Hamas, while a female Israeli soldier was rescued by Israeli forces.
A day before the UNSC adopted the resolution on Wednesday, the Hamas had claimed that one of the captured soldiers had been killed by Israeli airstrikes.
The group alleges that at least 57 hostages have been killed in the constant bombardments in Gaza so far.
Meanwhile, the UNSC resolution has called for "urgent and extended humanitarian pauses and corridors throughout the Gaza Strip" to allow urgently needed aid to reach civilians in the besieged Palestinian enclave.
This was the fifth attempt by the Security Council to adopt a resolution on the ongoing Israel-Hamas war.
The resolutionhas also demanded the release of the hostages taken by Hamas.
Russia and the UK joined the US in abstaining from voting on the resolution allowing it to be adopted with the support of the other 12 Council members, including France and China, the other permanent members. – IANS