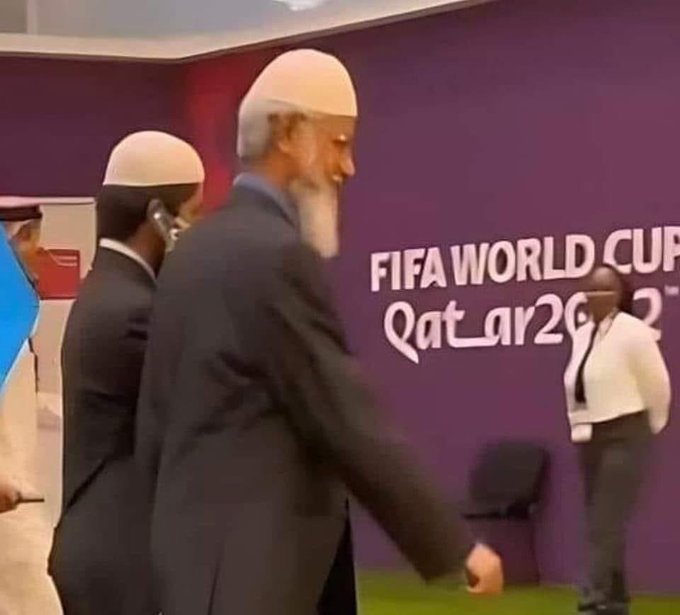 Qatar: Zakir Naik, who is accused of  money laundering and hate speech in India, will deliver religious lectures during the 2022 FIFA World Cup  tournament, according to social media posts.
The controversial Islamic preacher has already arrived in Qatar.  A Video of Zakir Naik  entering the FIFA world cup venue has gone viral on social media.
"Preacher Sheikh Zakir Naik is present in Qatar during the World Cup and will give many religious lectures throughout the tournament," Faisal Alhajri, a presenter at the Qatari state-owned sports channel Alkass, wrote on Twitter on Saturday.
Naik's Islamic Research Foundation (IRF)  was outlawed by India late in 2016 on the grounds that he had encouraged and assisted the group's members spreading hatred or other negative sentiments among various religious communities and groups.  The Islamic preacher relocated to Malaysia after leaving India.
A report in the Mint quoted filmmaker Zain Khan's Twitter post in which he said."One of the most popular Islamic Scholars of our time Dr Zakir Naik has reached #Qatar for the #FIFAWorldCup."  Other verified Twitter accounts have also confirmed Naik's presence in Qatar as an invited dignitary, the Mint said.
-INDIA NEWS STREAM