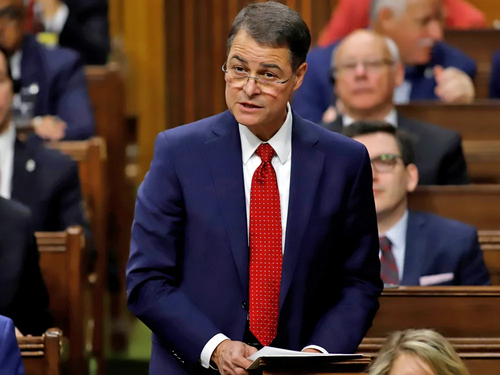 London: The Speaker of Canada's House of Commons, Anthony Rota, has apologised for praising a Ukrainian man who served in a Nazi unit during World War II, according to a media report.
Yaroslav Hunka, 98, was sitting in the gallery and got a standing ovation in Parliament after Rota said he was a "hero" during a visit by Ukrainian President Volodymyr Zelensky, BBC reported.
Canadian Jewish group CIJA said it was "deeply troubled" that a veteran of a Nazi division that participated in the genocide of Jews had been celebrated.
It said this should never happen again, BBC reported. Prime Minister Justin Trudeau was with Zelensky in the Parliament at the time.
Thousands of Ukrainians fought on the German side during the war, but millions more served in the Soviet Red Army.
In a statement, Rota said that on September 22, "in my remarks following the address of the President of Ukraine, I recognised an individual in the gallery. I have subsequently become aware of more information which causes me to regret my decision to do so".
Rota said that "no one, including fellow parliamentarians and the Ukraine delegation, was aware of my intention or of my remarks before I delivered them. This initiative was entirely my own, the individual in question being from my riding [district] and having been brought to my attention", BBC reported. – IANS