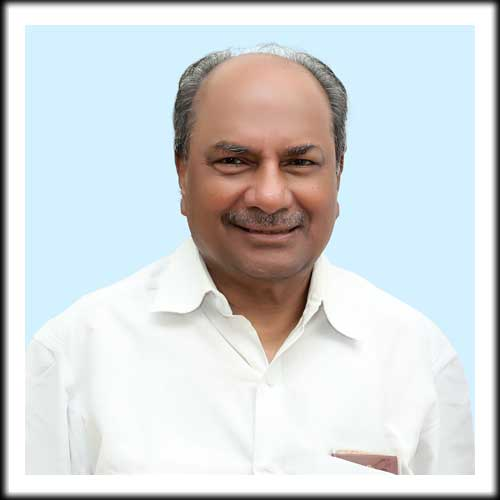 Thiruvananthapuram:Veteran Congress leader A.K.Antony, who had reportedly withdrawn from active politics, made a surprising appearance at the party's executive meet in Kerala only to haul up the leadership over intensifying factional feuds.
After the veteran packed his bags and arrived in the state capital last year, many thought he would just serve as a father figure to the party – a belief which strengthened when his elder son Anil Antony quit Congress and switched over to the BJP.
But on Thursday at the state party headquarters, he slammed the leadership, especially state party president K.Sudhakaran and Leader of Opposition V.D. Satheesan for their open bickering which came to the fore soon after Chandy Oommen won a massive victory at the Puthuppally by-election early last month.
Coming down heavily on them, he asked the two leaders to show some restraint and poise as the country is gearing up for the Lok Sabha polls next year.
For a long time, Kerala has seen a deep divide with K.Karunakaran and Antony leading rival factions till the turn of this century. Next two decades were led by Oommen Chandy and Ramesh Chennithala.
With Chandy's passing away, the faction he led was orphaned and taken over by the duo of Sudhakaran and Satheesan .
Leaders like Chennithala and K.Muraleedharan also lost no opportunity to take pot shots. Unable to take in the chaos inside the party, Antony stepped in and unleashed his ire on the warring leaders.
Meanwhile, with Shashi Tharoor now turning a force especially among the Congress followers, Antony knows that if the warring juniors do not mend their ways, it could well be curtains for the party.
A media critic on condition of anonymity said the age-old statement used by many describes the party in Kerala. "The statement that Congress can be destroyed only by the Congress leaders appears apt today. The man on the street is baffled that even with the Pinarayi Vijayan government coming under massive attack from all corners, not a single word either from the CPI(M) or the allies have come out, unlike the ugly wrangling between the top leaders in the Congress.
"The stock statement by the Congress leaders to soften their bickering that Congress is a democratic party, no longer is convincing and what Antony said is the crux, either behave or get ready for disintegration, as discipline is a must," said the critic.
Only time will tell the impact Antony's dressing down has had as Congress leaders in Kerala are used only to wrangling amongst themselves.
IANS