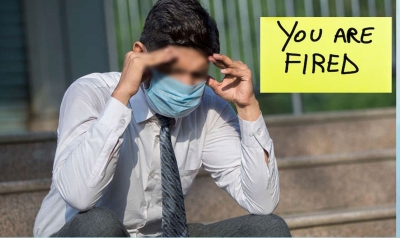 New Delhi: The year 2023 has become the worst year for tech employees as nearly 2 lakh tech employees — from Big Tech firms to startups — have been sacked to date globally, as companies like Meta, BT, Vodafone and many others announced further plans to lay off more employees in coming months.
As per the data by layoffs tracking site Layoffs.fyi, 695 tech companies have shown the doors to around 1.98 lakh employees so far this year.
In comparison, 1,046 tech companies laid off more than 1.61 lakh employees in 2022.
In January alone this year, close to 1 lakh tech employees lost jobs globally, dominated by companies like Amazon, Microsoft, Google, Salesforce and others.
In total, about 3.6 lakh tech employees have now lost their jobs in 2022 and till May this year.
As more and more Big Tech companies continue to sack employees, they listed various reasons behind the move — over-hiring, uncertain global macroeconomic conditions, strong tailwinds from the Covid-19 pandemic and more.
Meta (formerly Facebook) is reportedly going to start laying off more employees next week in its third round of job cuts.
While the exact number has not been confirmed, it is expected that the company will lay off approximately 6,000 employees in this round.
Amazon India laid off around 400-500 employees from its Cloud division AWS as well as People Experience and Technology Solutions (PXT) or HR and support verticals this month.
Fintech unicorn Zepz is laying off 420 employees, or 26 per cent of its workforce.
The UK telecommunication giant BT Group has announced plans to slash a massive 55,000 jobs by the end of the decade.
Global telecom carrier Vodafone said it plans to reduce 11,000 jobs over the next three years, with an aim to "simplify" both headquarters and local markets.
Meanwhile, Microsoft will not give any raise to salaried employees, including senior leaders, this year as global macroeconomic conditions continue to haunt Big Tech.
IANS