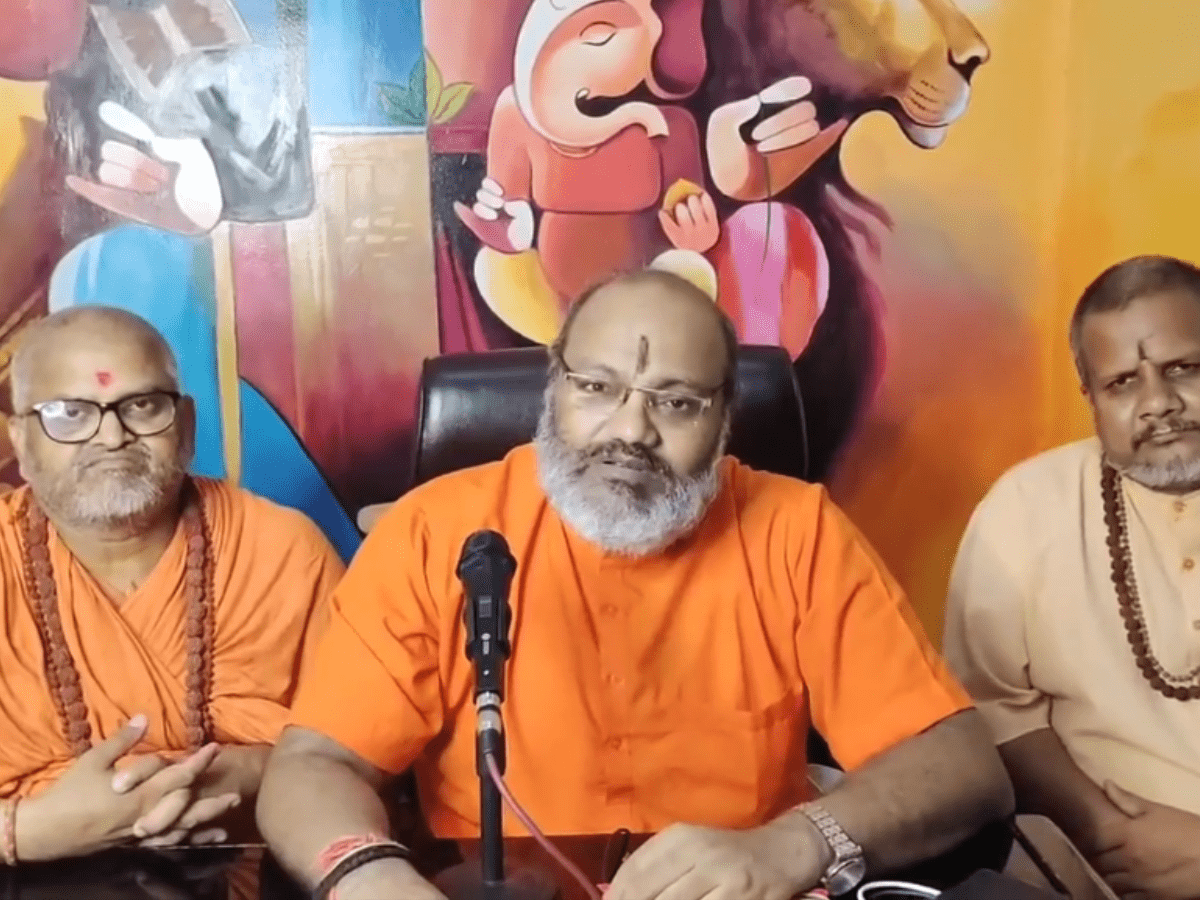 Source: Viral Video
Hindutva seer Yati Narsinghanand Saraswati who is out on bail in a hate speech case has appealed to Hindus to boycott PM Modi's 'Har Ghar Tiranga' campaign. In a viral video on social media, he claimed that the BJP government has given a contract for manufacturing flags to a company owned by a Muslim, benefiting Muslims. Yati urged Hindus not to buy new flags for PM Modi's 'Har Ghar Tiranga' campaign. Yati also asked Hindus not to buy anything from Muslims as the money will be used against the Hindus.
PM Modi launched the "Har Ghar Tiranga" campaign last month to encourage citizens to display the tricolor at their homes from August 13 to August 15.
Narsinghanand who heads a powerful temple in Dasna UP also urged Hindus to boycott the national Tricolor flag, claiming it has caused harm to them. "Every Hindu should have a saffron-colored flag on his house," he said in the video.
Narsinghanand also claimed that Hindu politicians campaign for an economic boycott of Muslims, but give government contracts to them once they come into power.
In the viral video, Yati calls politicians 'Dhokebaaz', and said, "Teach a lesson to these politicians, they cannot use your [Hindus] money to make Muslims rich… Don't fall into the trap of these people."
Yati is a controversial Hindutva leader who was arrested on January  15 this year for making hate speech at a religious conclave at Haridwar. He got bail in the case on February 7, on the condition that he would not participate in any gathering "which aims towards creating differences between communities".
PTI reported, the Ghaziabad Police are observing Yati's video and action would be taken under the appropriate sections of law, SP (rural) Iraj Raja said.
-INDIA NEWS STREAM