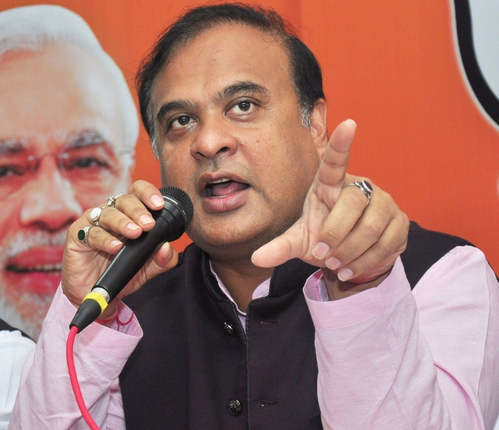 Guwahati: Assam Chief Minister Himanta Biswa Sarma on Sunday said that he does not need the votes of Muslims living in the Char Chapori area of the state, at least the next 10 years.
In Assam, Char Chapori is an area of the Brahmaputra river and its tributaries made up of flood plain sediments.
Speaking at a programme in Guwahati, Sarma told reporters: "The BJP government works for the betterment of all people in society, including those who live in the Char areas. However, I will not seek their votes during the election."
According to the Chief Minister, he will urge them to vote for the BJP only after they stop doing child marriages, take themselves off the hardline stand, send their daughters to school, etc.
"There are a few criteria to vote for the BJP. We seek the votes of people who do not have more than two or three children," Sarma said.
He further added that the mindset among the Muslims living in Char areas is changing but it will take time.
"It needs at least 10 years of time. After that, I personally will go to Char areas and urge them to vote in favor of the BJP," the Chief Minister said.
Meanwhile, Sarma also claimed that the people of Assam would spontaneously vote for Narendra Modi.
He said: "The voters of the state will vote in large numbers for Modi next year. Whether they will vote for me in 2026, that is another aspect."
IANS