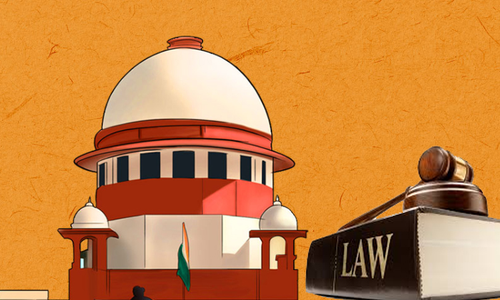 New Delhi: The Supreme Court on Wednesday fixed October 17 for final hearing on pleas challenging the constitutional validity of the Citizenship Act's Section 6A relating to illegal immigrants in Assam.
Section 6A was inserted by the Citizenship (Amendment) Act, 1985 to carve out a special category of citizens in Assam in accordance with the Assam Accord.
A 5-judge Constitution Bench, headed by CJI D.Y. Chandrachud and comprising Justices A.S. Bopanna, M.M. Sundresh, J.B. Pardiwala, and Manoj Misra said that the common compilation having a common index will prepared by the nodal counsel in accordance with the circular issued to streamline filing of soft copies.
It said that the title of the proceedings will be "In Re: Section 6A Citizenship Act, 1955."
The Assam National Register for Citizens seeks to identify the illegal immigrants in the northeastern state who migrated from Bangladesh after March 24, 1971. – IANS