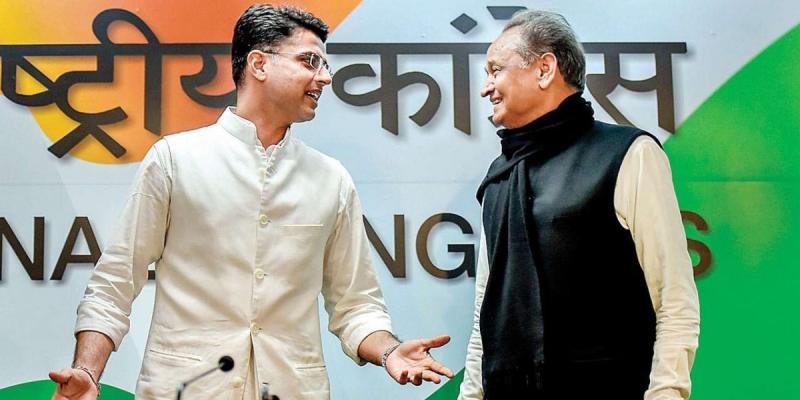 Sachin Pilot and Ashok Gehlot. (File photo)
New Delhi, Sep 13 (IANS) Congress is projected to retain power in Rajasthan in the Assembly elections scheduled later this year with a tally of 97-105 seats, as per IANS-Polstrat Opinion Poll 2023.
The survey had a sample size of 6,705 with the timeline between September 1 and September 13.
The Congress currently has 100 seats in the 200-member Rajasthan Assembly.
The BJP is projected to get 89-97 seats in the upcoming elections.
The Congress is enjoying a positive vote swing of 2 per cent and is projected to get 41 per cent of the vote share, while the BJP will get 40 per cent votes.
Rajasthan Chief Minister Ashok Gehlot is the most popular CM candidate with a score of 37.9 per cent, followed by Vasundhara Raje of the BJP at 25.5 per cent, and Sachin Pilot of the Congress at 25.4 per cent.
As many as 47.8 per cent respondents rated Gehlot's performance as good, as per the survey.
Unemployment was rated as the most important issue at 34.9 per cent in the desert state, followed by electricity, power, roads at 19.7 per cent, and farmers' issues at 13.8 per cent.