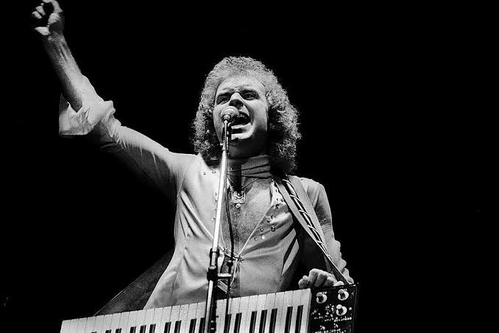 Los Angeles: Rockstar and composer Gary Wright, known for composing songs, such as 'Dream Weaver' and 'Love is Alive', has passed away at the age of 80.
Confirming the news of his passing, his son Justin, revealed that the singer and songwriter had been suffering from Parkinson's disease and Lewy body dementia for a longtime, and died in his house on Monday morning.
Following news of his death, fellow singer and songwriter Stephen Bishop shared a tribute in honour of Wright, giving his condolences and posting old pictures of himself and Wright.
"It is with great sadness that I received the news of my dear friend Gary Wright's passing," Bishop posted on X (formerly Twitter).
"The attached photos hold precious memories from the very first and last time we shared the stage together, alongside our mutual musical pal John Ford Coley."
Bishop continued: "Gary's vibrant personality and exceptional talent made every moment together truly enjoyable. His legacy will live on for many years to come.
"I will always cherish the warmth and kindness shown to me by Gary and his wife Rose, and I will forever hold dear the stories he shared with me about days gone by. My heartfelt condolences go out to his family, friends, and fans during this difficult time."
Though primarily for his two iconic 1970's songs, the musician's discography extends way beyond that, such as playing keyboards on former Beatles member, George Harrison's album 'All Things Must Pass' which has been cited as one of the greatest albums of all time.
His own discography included over 12 albums, various compilations, as well as collaborations with other musicians, which alongside Harrison, included Ringo Starr, BB King and Jerry Lee Lewis.
Taking to producing film scores in the 1980's, including re-recording his song 'Dream Weaver' for the 1992 comedy film 'Wayne's World'. In addition, he was known for bringing out synthesisers, at a time when the instrument was not favoured in rock music and popularising it.
IANS