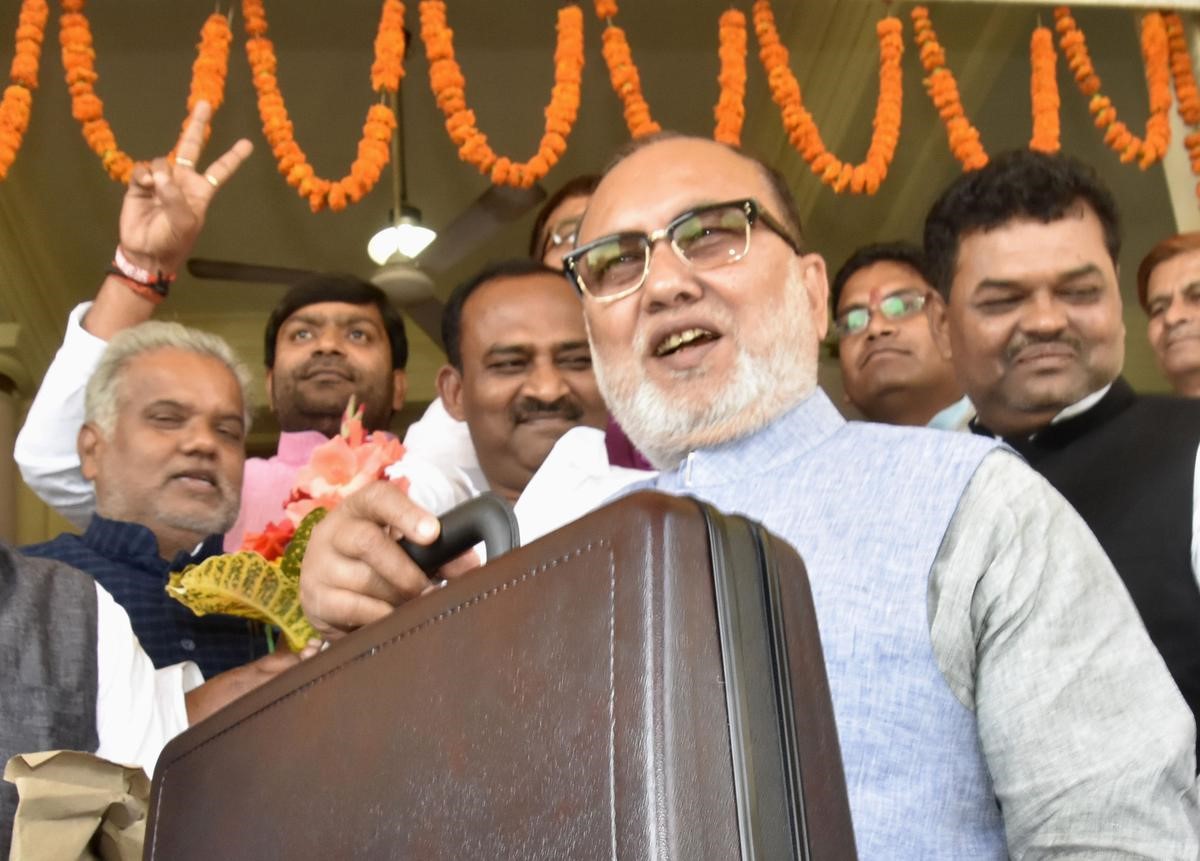 Former Bihar minister and RJD leader Bari Siddiqui. (File photo)
Rashtriya Janata Dal (RJD) leader and former minister Abdul Bari Siddiqui is facing flaks from BJP after he said that the country's situation is not good and that he advised his children to settle abroad. A short clip of her video is viral on social media platforms.
As soon as the video came to the notice of BJP, the saffron party took no time in labeling Siddiqui's comments as "anti-India", "anti-Hindu" and suggesting him to "go to Pakistan." The saffron party sought immediate apology from Siddiqui, who is said to be a close aide of RJD chief Lalu Prasad Yadav and has served Bihar as minister before.
BJP spokesperson Nikhil Anand posted a video on Twitter. "The comment is condemnable, and it reflects the thought-process of the RJD. It just shows the kind of politics the party wants to indulge in. This is the politics of religion."
"Siddiqui calls himself a secular leader but his comments are anti-India and against Hindus. He should apologise to the people of the country. If he feels so suffocated, and if has a problem with all the facilities and comforts that have come his way as a leader, he should go to Pakistan with whole family," Anand can be further heard saying.
In the video clip, Siddiqui can be heard saying that "desh ka mahaul (the situation in the country)" is not conducive so he asked his children to find a job abroad and settle there.
"My son is studying at Harvard. And the daughter is studying in London. The kind of the situation in the country, which has emerged, I just told my children – find jobs abroad," he reportedly said in the video. He further says, "If you can get the citizenship, take it," suggesting that the country's environment "is no longer conducive" for, apparently, for Muslims.
However, he expressed remorse also in suggesting her children to settle abroad: He said: "You can understand how painful it is for a person to tell his children to leave their homeland. But such are the times that we are living in."