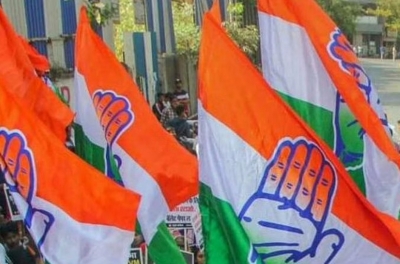 Bengaluru: Congress is on its way to form government in Karnataka after securing majority in the assembly elections. The results were declared today.
The Congress breached the halfway mark early in the day and won 136 seats as the counting of votes came to an end. The saffron party, hoping to break the 34-year-old anti-incumbency jinx in the state, managed to win 65 seats. Meanwhile, the JD(S), which was hoping to be the kingmaker if the two national parties fail to secure a clear majority, bagged in 19 seats.
Karnataka Chief Minister Basavaraj Bommai conceded defeat and said he will take full responsibility for the BJP's debacle. Meanwhile, wary of poaching bids by rival parties, the Karnataka Congress has called a legislature party meeting tomorrow.
Meanwhile, Congress general secretary Jairam Ramesh, who is also party's communication in-charge, said while this is the direct impact of the Bharat Jodo Yatra in Karnataka, the intangible impact was uniting the party, reviving the cadre and shaping the narrative for the Karnataka elections.
"It was during the Bharat Jodo Yatra, from the many conversations Rahul Gandhi had with the people of Karnataka, that the guarantees and the promises in our manifesto were discussed and finalised," Ramesh said. – IANS