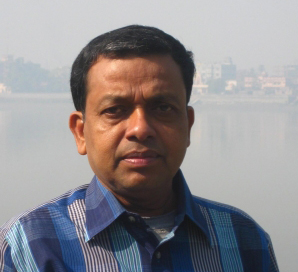 Kolkata : Jadavpur University's chemistry professor Ambikesh Mahapatra, who was arrested in 2012 for forwarding in social media a cartoon related to West Bengal Chief Minister Mamata Banerjee and the- then Trinamool Congress's national general secretary Mukul Roy, finally got a clean- chit from a lower court in Kolkata on Friday after an 11- year of prolonged legal battle on this count.
In April 2012, Mahapatra forwarded that cartoon to an email group of the members of a housing society in the southern outskirts of Kolkata. Someone in the group filed a complaint at the local police station. Soon Mahapatra and the-then secretary of the housing complex Subrata Sengupta, an engineer by profession, was arrested by police and booked under Section 66A of the Information Technology Act, 2000.
Although both Mahapatra and Sengupta were released on bail, the case continued. The police even continued the case against Mahapatra even after the Supreme Court in 2016 scrapped Section 66A of the IT Act and asked all state governments to close and drop all cases under this act.
Both Mahapatra and Sengupta approached the West Bengal Human Right Commission (WBHRC), which recommended the state government to pay compensation to both of them. However, the state government refused to pay the compensation honouring the WBHRC recommendation.
Meanwhile, Sengupta died at the age of 80 in 2019. However, the case against Mahapatra continued with the latter also carrying on the legal battle. Finally, on Friday a lower court in Kolkata gave a clean chit in the matter and allowed his discharge petition in the matter.
"Despite the unconstitutional approach of the state government, state police and state's ruling party in the matter, I finally got acquitted from the case. This is a victory of the constitutional responsibility of a democratic citizen of the country towards the democratic system of the country," Mahapatra said after the release.
–IANS