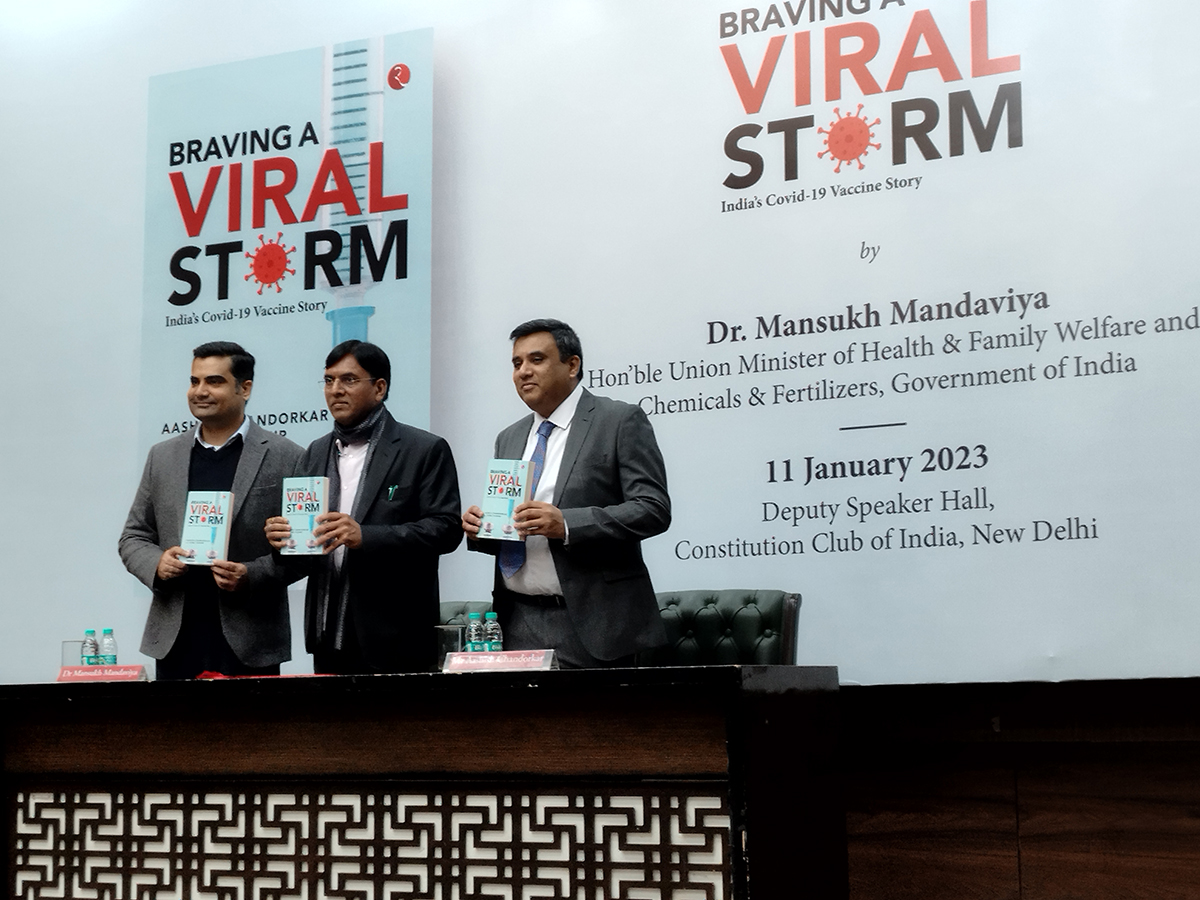 New Delhi: Amid the surge in cases of BF.7 variant of Covid in China and other parts of the world, Union Minister for Health and Family Welfare Mansukh Mandaviya today assured the nation that Indian vaccines were fully effective against these viruses, and all precaution were being taken to prevent the spread of the new variant.
"And we are fully alert to any mutation taking place in these viruses in future and that is why we are doing genome sequencing of these variants," the Union Minister said talking to reporters after launching a book on the story of India's vaccine development.
There should be no doubt about the efficacy of made in India vaccines against BF.7 variant, he said when reporters flagged concern over the new variant playing havoc in China.
He said all covid positive passengers coming from outside India were being traced and were being isolated, so as to leave no chance for the spread of the new variant.
Earlier, after releasing the book ' Braving India's Covid Storm' written by Aashish Chandorkar, Dr Mandaviya said that it was not a small feat to accomplish vaccination of crores of people without any hitch. He said they had really hard time when the vaccine was being developed as they had to face storm of criticism and doubts about their effort. But India finally achieved the goal it had set. He said he was congratulated by Bill Gates when he went to Davos to attend the World Economic Forum meeting."And a major credit goes to the political leadership of the country," he said.
Dr Mandaviya said that the book written by Chndorkar traces the sequence of events leading to the development of the Indian vaccine. In fact it is a document on history of new India, he said.
The book has been published by Rupa publications
—-INDIA NEWS STREAM