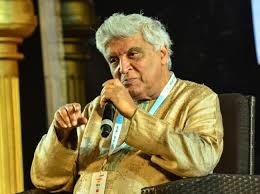 Javed Akhtar (File photo).
A sessions court in Mumbai rejected a plea filed by lyricist Javed Akhtar challenging a Magistrate order summoning him in a criminal defamation complaint for his alleged remarks comparing the RSS to the Taliban.
Sessions judge Priti Kumar Ghule ruled that the order passed by the Metropolitan Magistrate at Mulund summoning Akhtar, was legally sound. Akhtar will have to appear before the Mulund court on March 31.
Mumbai-based advocate Santosh Dubey in October 2021 had filed a complaint against the noted Bollywood lyricist before the metropolitan magistrate court in suburban Mulund under the Indian Penal Code (IPC) sections 499 (defamation) and 500 (punishment for defamation). The magistrate had issued a summons to the veteran lyricist in December last year. "The session court has rejected the revision application filed by renowned writer Javed Akhtar against the Mulund court's order," Dubey said.
Akhtar challenged the order through a revision plea filed through advocate Jay K Bharadwaj on the ground that process had been issued without conducting any enquiry as stipulated under CrPC, according to the Bar and Bench.
The Controversy
Javed Akhar in a television show on September 3, 2022, had compared RSS with the Taliban. He brought the similarity between the two. He said that the Taliban are barbaric, and their actions are reprehensible, but those supporting the RSS, VHP, and Bajrang Dal are all the same, sparking a major backlash from a lot of Hindu organizations.  He made remarks in the backdrop of the Taliban seizing power in Afghanistan in August 2021.
The complainant, who claims to be an RSS supporter, had alleged Akhtar unnecessarily dragged the name of the RSS and defamed the organisation in a "calculated and well-planned move" while making the remarks during a television interview.
-INDIA NEWS STREAM