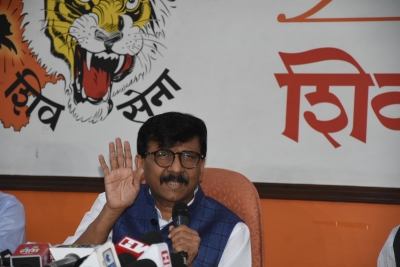 Mumbai, Jan 6 (IANS) A Mumbai Metropolitan Magistrate has cancelled a non-bailable warrant issued against Shiv Sena (UBT) MP Sanjay Raut after he appeared before the court, here on Friday.
The non-bailable warrant was issued in a criminal defamation case filed by Bharatiya Janata Party leader Kirit Somaiya's wife, Medha Somaiya, last year.
When the matter came up for hearing on Friday, Raut's lawyers urged the Sewri Court Magistrate P.I. Mokashi to exempt him from personal appearance.
However, the Magistrate rejected the plea and ordered a non-bailable warrant against Raut for not appearing before the court despite an earlier order.
The court started recording the statement of Medha Somaiya, and the matter will be heard again on January 24.
Meanwhile, Raut rushed to the court in the afternoon after which the Magistrate Mokashi cancelled the non-bailable warrant.
It maybe recalled that in June 2022, Medha Somaiya had filed the defamation case against Raut claiming in April 2022, he had made baseless and defamatory allegations accusing her and her husband in a Rs 100-crore public toilets scam in Mira-Bhayander area of Thane.
Earlier the court had issued a bailable warrant in the criminal libel case slapped against Raut by Medha Somaiya.