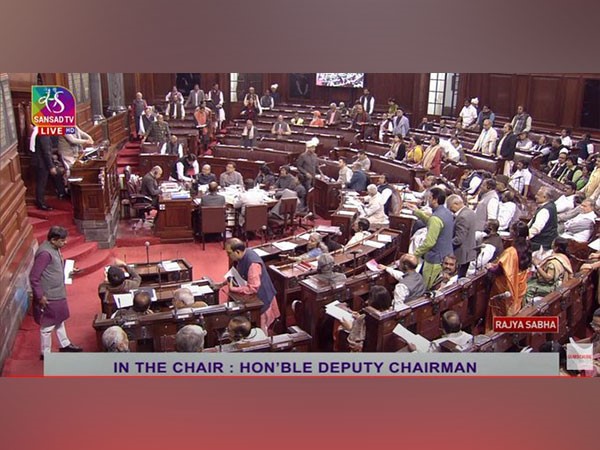 TMC MP Dola Sen raised the issue of NHRC's action
NHRC is being used as a political tool in Bihar hooch tragedy issue: RJD
Constitutional institutions are being misused: JD-U
Politics on Bihar hooch tragedy is heating up with the issue led to disruption in both the houses in Parliament in the wake of heated exchange of words between the treasury and opposition members of parliament.
The main contention of the political slugfest was the National Human Rights Commission's (NHRC) decision to send its team to Bihar for the investigation of the tragic deaths, with the JD-U MP Rajiv Ranjan Singh questioning the rights body's mandate in the incident.  Singh, who is also the president of the JD-U, asked in Lok Sabha why the NHRC) is probing the Chhapra hooch tragedy. He said: "National Human Rights Commission has informed the Bihar government that the hooch deaths in Chhapra will be probed by them. How did the human rights commission come into this?" "Constitutional institutions are being misused," he charged. However, BJP MP from Patna Sahib and former union minister Ravi Shankar Prasad backed the NHRC probe saying: "Over 100 people died of poisonous liquor. There was no post-mortem, and the viscera were not kept. NHRC should go there, Child commission should also go because those who died include children, Dalits, and backward groups. This is a serious issue."
On the other hand, in the Rajya Sabha, the opposition parties came together and attacked the Union government, accusing it of misusing the NHRC. The MPs from JD-U, Congress, Rashtriya Janata Dal and Trinamool Congress walked out from the House while raising the issue. Trinamool Congress MP Dola Sen raised the issue of NHRC's action in connection with the Bihar liquor tragedy. Sen reportedly insisted that it was a "matter of sorrow that the NHRC did not go to Morbi and Uttar Pradesh, it only likes to go to Bihar and West Bengal". Other opposition MPs also attacked the Narendra Modi government for misusing central agencies and institutions against them. They then walked out of the House in protest.
Speaking to media, RJD parliamentarian Manoj Kumar Jha, said: "NHRC is being used as a political tool in Bihar hooch tragedy issue." He added that "Prime Minster Narendra Modi's own state Gujarat faces hooch tragedy on every third month but the NHRC never visited there". He added: "NHRC neither visited to probe Morbi nor the killing of hundreds of people in Aligarh (Uttar Pradesh), Madhya Pradesh and Haryana. The entire opposition walked out of the house in protest of the partisan role of the NHRC."
Interestingly, two days ago, Prem Chandra Mishra, Congress leader in Bihar, had charged that the NHRC was being "misused" by the Centre like other central agencies such as Enforcement Directorate and Central Bureau of Investigation.
-INDIA NEWS STREAM