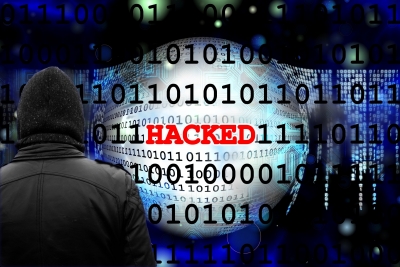 Kolkata:  After being alerted by the US Federal Bureau of Investigation (FBI), the Kolkata Police have arrested an international cybercrime operator from the city.
The accused used to dupe US citizens while sitting in Kolkata by using the spoofing call technique.
A city police official informed on Thursday that Sizan Ali Haidar was arrested from his residence at Gorachand Road under Beniapukur Road in central Kolkata. However, the official did not disclose the time of the arrest.
As per information passed down by the FBI, the intelligence and security service of the US, to the cyber crime division of Kolkata Police, a few months ago someone from Kolkata using a spoofing call app, TextNow, targeted a 91-year-old resident of the US.
Posing as the representative of a software company and proposing to sell an important software to the aged US citizen, the fraudster duped him of an amount of around $86,000, whose Indian currency value is around Rs 71,00,000.
In November last year, the city police official said, the FBI contacted the cyber crime division of Kolkata Police and also provided them with the suspected IP addresses. The sleuths of the cyber crime division then started their own investigation and finally traced the accused Sizan Ali Haidar.
"He has confessed his crime. He first used to collect information about different susceptible US citizens using modern techniques and then used to contact them using the spoofing call platform. Further investigation is on to track his other associates," the city police official said.
The police have got a court permission to keep the accused in custody till January 13.IANS