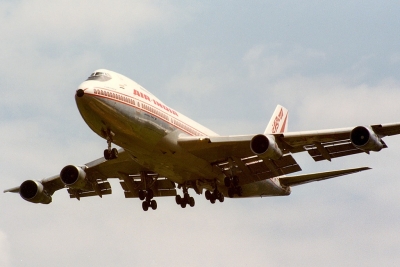 New Delhi: Air India has suspended its to and from flight services between Delhi and Tel Aviv in response to the ongoing Hamas offensive that erupted in Israel on Saturday, resulting in the loss of at least 40 Israeli lives besides leaving more than 700 injured.
"AI139 from Delhi to Tel Aviv on October 7 and the return flight AI140 from Tel Aviv to Delhi have been cancelled in the interest and safety of our guests and crew. Passengers are being extended all support, as per their requirement," said an Air India spokesperson.
The Gaza-based terror group launched an unprecedented assault on Israel on Saturday morning, firing thousands of rockets and sending gunmen into Israeli communities by land, sea and air, killing at least 40 people and injuring hundreds, The Times of Israel reported.
The multi-pronged attack, coming a day after Israel marked the 50th anniversary of the surprise invasion on Yom Kippur, appeared to have caught the Israeli military and security forces completely by surprise.
Hamas gunmen overran at least one military base and gunmen were moving through Israeli border communities, killing and capturing residents, apparently with little resistance from Israeli forces, residents were quoted as saying by the Israeli daily. – IANS