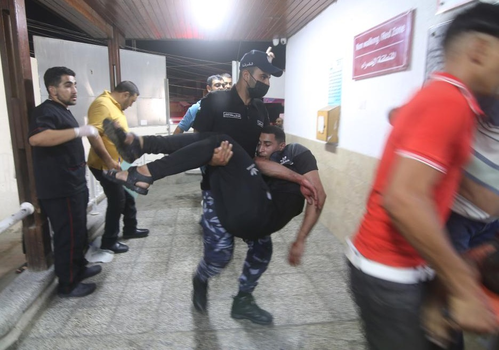 Washington: At least four Americans have been killed in the attacks on Israel by the Hamas militant group in the Gaza Strip, a media report said citing informed sources, who added that the death toll is expected to increase.
The sources, familiar with a Sunday briefing to key House committees, told of the development to CNN after Secretary of State Antony Blinken confirmed that the US was "working overtime" to verify reports of missing and dead Americans in the wake of the October 7 attack.
"We have reports that several Americans were killed. We're working overtime to verify that. At the same time, there are reports of missing Americans and there again, we're working to verify those reports," Blinken told CNN earlier on Sunday.
CNN had reported earlier that at least three Americans were killed, according to an internal US government memo.
The memo said the State Department was aware of additional Americans who have not been accounted for.
Since the conflict began, more than 1,100 people have been killed on both the sides.
Besides the US, Nepal has confirmed that 10 of its nationals were killed, while Ukrainian President Volodymyr Zelensky also said that two Ukrainians los thir lives as a result of the violence.
Meanwhile, over 2,300 were wounded by ongoing Israeli attacks on the Gaza Strip, which includes 213 children and 140 women.
IANS