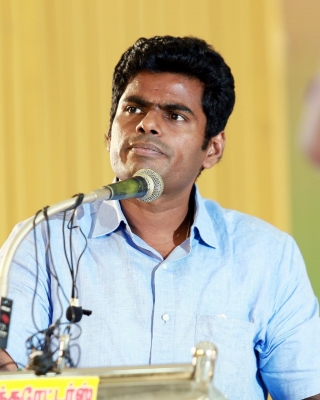 Chennai: Tamil Nadu BJP president K Annamalai's security has been upgraded by the Central government following an Intelligence Bureau (IB) threat assessment exercise, police sources said. The former IPS officer's security has been raised from 'Y' to 'Z' category.
Apart from escort vehicles provided by the TN police, the BJP leader who has been very vocal in Tamil Nadu politics, will now have a 28-member security detail that includes commandos from the NSG and the Security branch CID of the Tamil Nadu police, they said.
The security upgrade for Annamalai comes in the wake of the recent car bomb explosion in Coimbatore, and also incidents of Molotov cocktail bomb attacks targeting the Hindu organisations and leaders over the past several months. Annamalai has been stridently raising his voice against growing religious fundamentalism in Tamil Nadu.
This will be the second security upgrade for the BJP leader in less than a year. It was only in April last year that the MHA had enhanced his security from 'X' to 'Y' category.
Annamalai had recently announced a padayatra covering all 234 Assembly constituencies of Tamil Nadu from April.
IANS