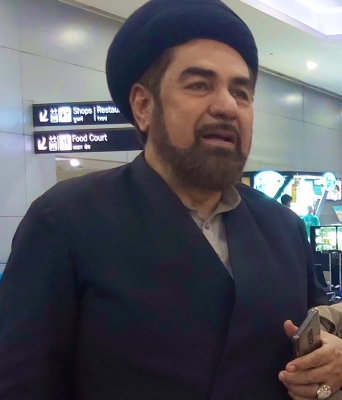 Lucknow: A defamation case has been registered against Shia cleric Kalbe Jawad and two others on the complaint of an associate professor of the Shia PG College at Chowk police station here, said police.
In his complaint on Saturday, associate professor Mirza Mohammed Abu Tayyab accused Kalbe Jawad and two others, Amil Shamsi and Shamil Shamsi, of making derogatory remarks against him and his brother Maulana Mohammad Mirza Yasoob Abbas, who is the general secretary of All India Shia Personal Board, on social media.
Mirza said the three men have been calling his family dishonest and traitors and have also accused the brothers of accepting bribes for appointments in the Shia college.
DCP (west zone) Rahul Raj said the FIR has been registered against Jawad and two others under IPC section 500 (defamation) and the Information Technology Act.
Police said on October 2, Amil Shamsi, one of the accused in the FIR, had lodged a defamation case against Mirza Mohammad Abu Tayyab. Shamsi had accused Mirza of making objectionable remarks against him and his family on social media.
IANS