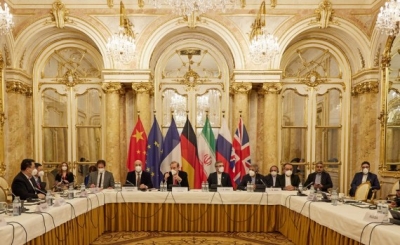 Tehran: Iran's nuclear chief has said that Tehran and the IAEA have discussed and finalised a number of issues at the level of experts and claimed that there had been no "deviation" from the country's peaceful nuclear activities.
There was no discrepancy between the design information questionnaire submitted by Iran to the international nuclear watchdog and the layout of centrifuges at Iran's nuclear facilities, Iranian Students' News Agency quoted President of the Atomic Energy Organisation of Iran (AEOI) Mohammad Eslami as saying on the sidelines of a cabinet meeting on Wednesday.
Turning to the safeguards issues, Eslami noted that Iran had held talks with the IAEA and provided clarifications, as some people were attempting to claim Tehran had not responded to the IAEA, Xinhua news agency reported.
IAEA Director General Rafael Grossi will travel to Iran within the next few days for discussions on certain topics, including the safeguards issues and the closure of the case, he said.
Eslami also rejected the claim that Iran has enriched uranium to a level of about 84 per cent.
Over the past months, the IAEA has criticised Iran for its lack of cooperation with the agency. On November 17, 2022, the IAEA's Board of Governors passed a resolution proposed by the US, Britain, France, and Germany that called on Iran to collaborate with the agency's investigators regarding the alleged "traces of uranium" at a number of its "undeclared" sites. Iran has repeatedly rejected such allegations.
On February 19, Bloomberg cited two senior diplomats as claiming that IAEA inspectors in Iran had detected uranium enriched to levels "just below that needed for a nuclear weapon". On the same day, AEOI spokesman Behrouz Kamalvandi was quoted by IRNA as saying that the Bloomberg report was a "distortion of the facts" and part of a smear campaign.
IANS