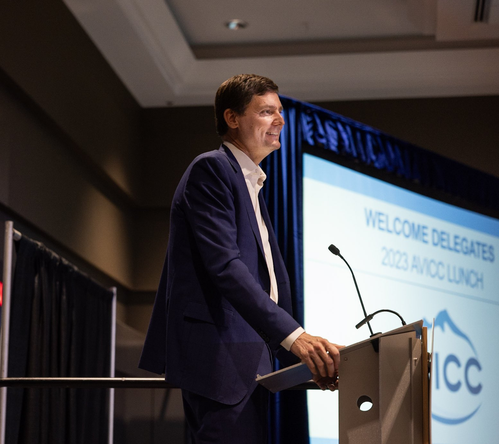 Toronto: Premier of Canada's British Columbia province David Eby has said that the government is holding back information regarding allegations of foreign interference in Khalistani leader Hardeep Singh Nijjar's killing.
The Liberal leader said that the Public Safety Minister has reached out, saying Ottawa wants to make sure the province has the details it needs to keep its residents safe, "but there has not been good information sharing," news outlet CBC reported.
"I've been continually pushing the federal government and related agencies to share information with the province instead of holding about this latest incident," Eby said, adding that everything he knows about Nijjar's killing is "in the public realm".
He also called a briefing with the Canadian Security Intelligence Service (CSIS) director "frustrating" as no concrete information was provided.
"For a while, I've been at the opinion that there is a gap between the information that Ottawa has… and the ability to communicate that information to provinces where we can actually make a difference in terms of using it to respond to issues on the ground," Eby said in a video posted on CBC News.
Eby said addressing a media session in Vancouver on Friday that federal intelligence is needed to protect and address the concerns of diaspora communities in a better manner.
In an apparent reference to sharing of evidence related to the allegations, Eby said: "We can only keep British Columbians safe if we work together. We cannot protect diaspora communities, people who have home connections in other parts of the world, from foreign interference if we don't know that it's (foreign interference) happening," Eby told reporters.
Speaking on evidence related to the allegations, Harjit Singh Sajjan, the Indo-Canadian Minister of Emergency Preparedness, said this week that it would be "very inappropriate" for him to discuss anything about evidence as a police investigation is underway.
"When it comes to the evidence, it's the police that hold the evidence. And they, alone, decide the next actions on this," Sajjan had told CBC Radio.
Speaking to the media on Friday, Prime Minister Justin Trudeau said "credible allegations" related to the potential link between Indian agents and the killing of Nijjar were communicated to New Delhi "weeks ago".
"We hope that they engage with us so we can get to the bottom of this very serious matter," the PM added.
According to the 2021 Canadian census, nearly 22 per cent of Indians are spread across the British Columbian cities of Vancouver, Surrey, Kelowna, Victoria, etc.
IANS