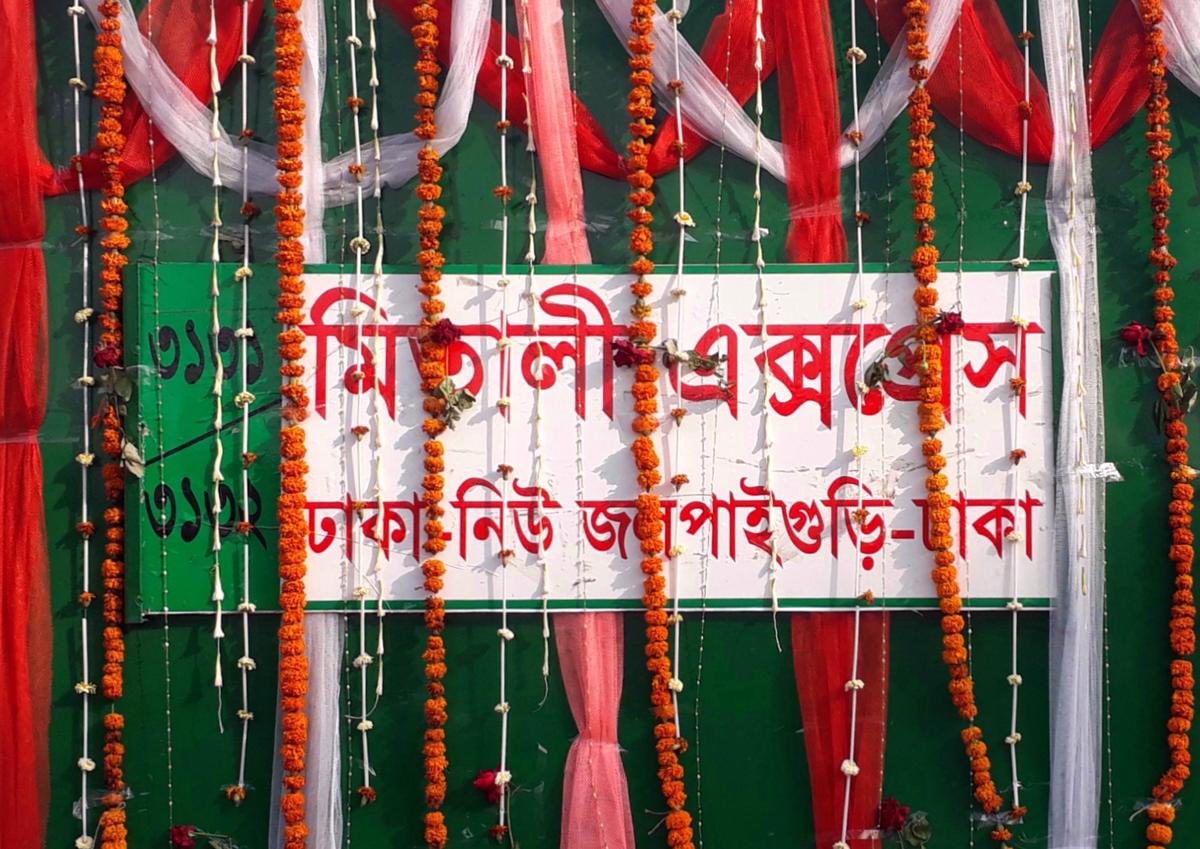 Bangladesh and India will add another rail link, the 'Mitali (friendship) Express,' to raise connectivity further between the two countries. On June 1, the railway ministers of Bangladesh and India, Nurul Islam and Ashwini Vaishnav, will jointly flag off the "Mitali Express" – a passenger train between Dhaka and Siliguri/ New Jalpaiguri –at a function organised at the Rail Bhavan; headquarters of the Indian Railway ministry.
The Bangladesh Railways Minister will arrive in New Delhi on May 28, along with senior officials, to be present at the ceremony. The launch of the train service will be followed by a bilateral dialogue between the ministerial delegations to further enhance cooperation and connectivity between the two countries.
Before Wednesday's launch of the Mitali Express, Islam will visit some Indian railway coach factories in Kapurthala and elsewhere. Bangladesh is planning to import some diesel locomotive and modern railway coaches from India.
The Mitali express train will run along the newly inaugurated Haldibari – Chilahati route –a railway link that existed prior to 1965. The India – Pakistan war of 1965 had stopped all these rail linkages. Bangladesh was then East Pakistan.
The distance between New Jalpaiguri and Dhaka (Cantonment station) is 513 km. The new train will cover the distance in nine hours. As of now, the train will run with four air-conditioned cabin coaches, four air-conditioned chairs cars and would be hauled by a diesel locomotive. Initially it will be bi-weekly, leaving NJP every Monday and Thursday. From Dhaka, the train will depart on Thursdays and Fridays, sources said. At the New Jalpaiguri station, platform 1A has been readied for the service. The train will arrive and depart from this platform, for which counters have been prepared for immigration and Customs services.
India and Bangladesh are jointly working to enhance rail and infrastructure connectivity between their two countries by developing some crucial railway projects, and also restoring some old railway linkages, particularly those which have been unused since the 1965 war.
A senior government official said, "A total of 17 railway projects have been included in the Indian Line of Credit (LoC) extended to Bangladesh, with a commitment of US$2.44 billion."
The Indian LOC has an interest of 1% per annum with the repayment required over a 20 year period, with a moratorium of 5 years. Another very crucial link, between Akhaura and Agartala, is likely to be completed by the end of this year and will be another milestone in the bilateral cooperation between both countries.
As India's North East is increasingly connected with and across Bangladesh, both it and Dhaka will get enhanced opportunities to expand their trade potential across to the nations of Southeast Asia. This has been a key focus of the Indian government's 'Act East Policy,' which aims to build upon strategic, economic and cultural linkages in this part of India's extended neighbourhood. – INDIA NEWS STREAM