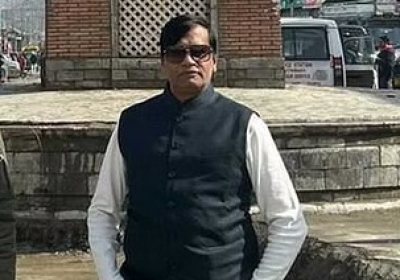 Srinagar, March 17 (IANS) The imposter arrested on Thursday for posing as a top official of the Prime Minister's Office (PMO) was on his third 'VVIP' visit to Jammu and Kashmir when his luck failed him, an official said on Friday.
Kiran Patel of Gujarat was picked up from the Lalit Grand Palace Hotel in Srinagar after the police got suspicious about his credentials.
Police said he was taken to Nishat police station where he confessed his crime. Ten visiting cards of different identities and two mobile phones were found in his possession.
"He was presented before a magistrate who remanded him to the police custody till Friday. A deputy commissioner posted in one of the districts in the Valley had recommended him for security cover," a police source said.
"The accused had been claiming that he had been deputed to identify apple orchards in south Kashmir areas. He impressed officials by dropping names of people in high places.
"This was his third visit to the Valley. During his present visit he had also gone to Gulmarg where he was purportedly looking for improvement in the hospitality industry," the source added.
A number of people have so far been questioned in this case.
Reports also said that the same person is wanted in over a dozen other cases of fraud in Gujarat. – IANS