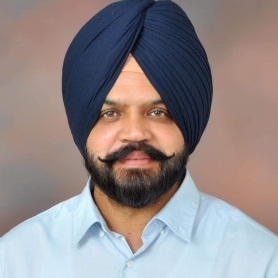 Chandigarh, March 22 (IANS) Shiromani Akali Dal (SAD) legislature party leader Manpreet Singh Ayali on Wednesday condemned the imposition of the National Security Act (NSA) on innocent Sikh youth and their being "implicated in false cases".
Speaking during zero hour in Assembly, Ayali termed it "shocking" that innocent Sikh youth were being booked under draconian laws like the NSA which would ruin their future.
He said this had created fear in the state with people feeling that history was being repeated and that no lessons had been learnt from the suffering borne by the community earlier.
Ayali also demanded that all innocent youth who had been booked in false cases should be freed immediately, asserting some youth from his constituency had also been arrested falsely.
He said those guilty of wrongdoing should be dealt with within the framework of the law.
The SAD leader also asked the Aam Aadmi Party (AAP) government not to suppress civil liberties. He said Punjabis across the world were perturbed at the manner in which civil liberties were being suppressed. He also asserted that the government should do its best to ensure peace in the state by protecting the rights of all citizens. – IANS