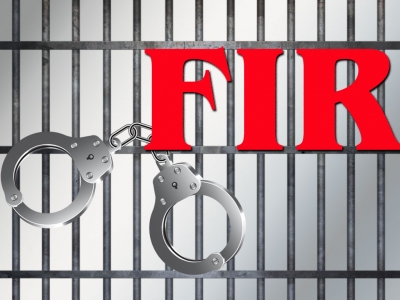 Patna: All is not well in the BJP in Bihar as one of its MLAs has lodged an FIR against the son of another legislator from the party, an official said on Thursday.
The complainant, Murari Mohan Jha is the MLA from the Kewati Assembly constituency of Darbhanga. He alleged that Dhirendra Kumar Dhiraj, a son of Alinagar BJP MLA Mishri Lal Yadav uploaded a Facebook post with an intention of malign his image.
"In the Facebook post, Dhiraj claimed that I have a strong connection with the liquor mafia. It is highly objectionable. He has uploaded the Facebook post only to malign my image. Hence, I lodged an FIR against him in the Bahadurpur police station on May 30," Jha said.
The Facebook post said: "You know this great man while putting the photograph of Mohammad Iqbal Ansari. He is the husband of Panchayat Samiti of Kewati's president and runs the liquor business with the blessing of Kewati MLA Murari Mohan Jha. If Kewati police have guts, arrest Jha. He is running a hotel and serving liquor to the customers. The people of Kewati will not forgive him for his illegal act."
Mukesh Kumar, the SHO of Bahadurpur police station told IANS, "We have received a complaint from Murari Mohan Jha on May 30 and registered an FIR against Dhirendra Kumar Dhiraj. The investigation is currently underway. The alleged person has been asked to join the probe."
When contacted, Alinagar MLA Mishrilal Yadav, said that he had no knowledge of the FIR so far. "Kewati is my birth place and there could be some ideological differences with the current MLA Murari Mohan Jha."
Dhirendra Kumar Dhiraj said, "I am a son of Mishrilal Yadav and I would not be scared of anyone. Jha is doing politics at that place where I was elected twice as Mukhiya and I am not doing politics with the support of anyone."
IANS