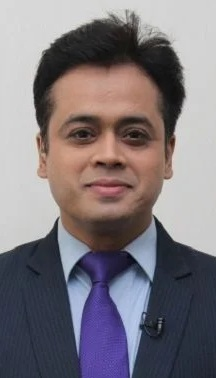 New Delhi: Delhi Police's Special Cell has called NewsClick journalist Abhisar Sharma for questioning in the alleged China funding case, sources said on Thursday.
The sources said that Sharma will be questioned at the Lodhi Colony police station "on a set of questions which the police have prepared as a part of ongoing investigation into the case registered at by Special Cell for alleged foreign funds amounting to crores of rupees had been illegally funneled into India by both Indian and foreign entities with the intent to disruptthe country's sovereignty, territorial integrity, and national security".
The development comes a day after a Delhi court remanded NewsClick founder-editor Prabir Purkayastha,and HR head Amit Chakravarty to seven days of police custody under the Unlawful Activities (Prevention) Act.
The Special Cell had registered the case on August 17 under sections 13 (unlawful activities), 16 (Terrorist Act), section 17 (raising funds for terrorist acts), section 18 (Conspiracy) and section 22 C (Offences by Companies) of the UAPA; and 153A (promoting enmity between different groups on grounds of religion, race, place of birth, residence, language, etc., and doing acts prejudicial to maintenance of harmony) and 120 B (criminal conspiracy) of the Indian Penal Code.
IANS