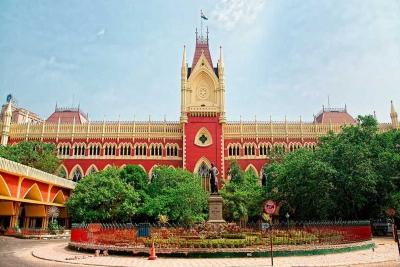 Kolkata: Forceful removal of the innerwear of a minor girl is equivalent to rape even if rape, as per medical terms, has not been done by the accused or convict, the Calcutta High Court has held.
A single judge bench of Justice Ananya Bandopadhyay made this ruling while hearing a case in which Robi Roy was declared as guilty by a lower court in West Dinajpur district in 2008.
On May 7, 2007, Roy was acccused of alluring a minor girl in his locality to a secluded place after promising her an ice cream. There he first asked her to remove her innerwear. When the victim refused, he forcefully removed her innerwear.
The victim started shouting which caught the attention of the people residing nearby, who rushed to spot, assaulted Robi Roy and handed him over to the local police. In November 2008, a trial court, finding him guilty, sentenced him to imprisonment for five and a half years and also slapped a Rs 3,000 fine on him.
After being freed from jail, he challenged the order of the lower district court at the Calcutta High Court claiming that he was falsely implicated which caused loss of his social prestige. He claimed that his intention was to express his fatherly affection towards the victim.
Justice Bandopadhyay, however, upheld the order of the lower court and observed that the intention of alluring the victim with ice-cream had mal-intention.
"The victim was allured with ice-cream by the convict just to satisfy his sexual desires. When the victim refused to open her innerwear as asked by the convict, he forcefully removed that. This cannot be treated as an expression of affection. This is equivalent to rape or attempt to rape," Justice Bandopadhyay observed.
Although medical examination proved that that the minor girl was not a victim of rape, the judge observed that the entire incident is similar to rape of sexual offense under Section 375 of the Indian Penal Code. – IANS