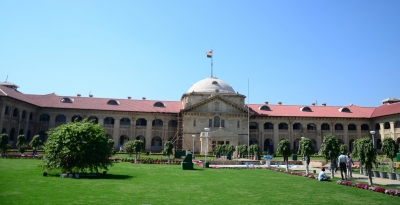 Prayagraj: The Allahabad High Court has expressed dissatisfaction over the Uttar Pradesh government not framing guidelines as per the 2014 Supreme Court judgment that recognised transgender individuals as the 'third gender' and accorded them the right to self-identify as male, female, or third gender.
Justice Ajit Singh's observations came during the hearing of a writ petition submitted by an unmarried woman constable in the Uttar Pradesh Police, seeking permission for sex reassignment surgery (SRS).
The petitioner claimed to be experiencing gender dysphoria and expressed a desire for SRS to align her physical appearance with her true male identity.
The state government counsel sought three months' time to decide the application of the constable seeking SRS.
The court declined the request and directed: "In the circumstances, it is hereby directed that by the next date fixed (October 18) appropriate decision shall be taken on the pending application of the petitioner by the competent authority (state DGP).
"The court further records its dissatisfaction over the affairs at the level of state government for non-compliance of the Supreme Court judgment that was delivered on April 15, 2014, whereas, the Central Government has acted immediately upon the same by framing Act but the State has remained a passive spectator and has not taken any decision, it appears, till date.
"The manner in which the period of three months has been requested for seeking further time shows that the state is again adopting a very casual approach. No reason has been assigned as to why the state wants three months' time to file an affidavit as was required by this court on August 18."
IANS