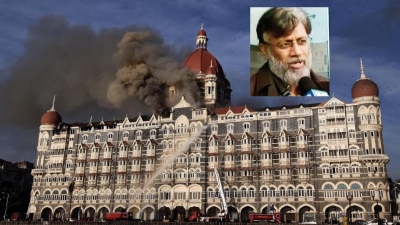 Mumbai: Five months after a US court ordered the extradition of Pakistani-Canadian businessman Tahawwur Hussain Rana to India for his connections in the Mumbai 26/11 terror attacks, the city police have filed a charge sheet based on fresh evidence unearthed against him.
The over 400-page charge sheet, the fourth in the 15-year-old case till date, was submitted to a special court which is likely to take it up on Tuesday after completing the verification.
Based on new evidence like documents and statements, the Mumbai Police have added the charges of Unlawful Activities (Prevention) Act Sec. 39A pertaining to help given to a terror outfit against Rana, who is currently in a US jail.
In May, Judge Jacqueline Chooljian from the US District Court of California had paved the way for extraditing Rana to India, but he had challenged the order in June.
Last month, a US District Judge, Central District of California, Judge Dale S. Fischer had denied a writ of habeas corpus filed by Rana, making him closer to extradition to India, even as the Mumbai Police's latest charge sheet in the case was lodged before the special court.
Rana along with his childhood friend, Pakistan-American David Coleman Headley — currently lodged in a Chicago jail — faces several charges for their role in the November 26, 2008 Mumbai terror attacks which killed 175 persons, including nine Pakistani terrorists, who attacked multiple locations in south Mumbai for some 60 hours.
The sole gunman nabbed alive, Ajmal Kasab, was given a trial, found guilty and then hanged in the Yerawada Central Jail, Pune in November 2012.
IANS