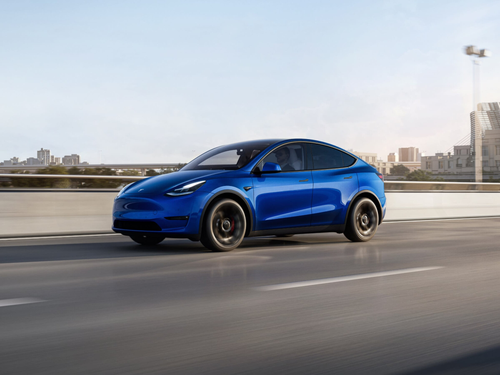 Hong Kong: Elon Musk-run Tesla has launched a new Model Y electric car in China with updated design and performance tweaks at same starting price of about 263,900 yuan ($37,000).
The new car follows the revamped "Highland" Model 3 in China, which also hit Europe early last month.
According to Tesla's Chinese website, the Model Y now has a 0–100km/hour time of 5.9 seconds.
The EV gets new wheels and an ambient LED lighting strip in the dash, like the refreshed Model 3, reports The Verge.
Tesla is also offering a long-range version for 299,900 yuan (about $42,000) and a high-performance version for 349,900 yuan (about $49,000).
The company is yet to announce the updated Model Y in the US.
In August, Tesla launched its flagship Model S and Model X with standard variants at more affordable prices in the US and Canada, slashing it by $10,000 amid fierce competition in the premium EV car market.
On Tesla's official website, the Model S Standard Range is now priced at $78,490 before options. The Model S SR offers a range of 320 miles of range per charge and a 3.7-second, 0-60 mph time. The vehicle also features a top speed of 149 miles per hour.
The Tesla Model X Standard Range is now offered at a starting price of $88,490 before options.
The users could acquire the all-electric SUV that features a range of 269 miles per charge and a 0-60 mph time of 4.4 seconds.
The Model S SR and Model X SR provide a lower entry point for the two Tesla flagship EVs.
Unlike Tesla Model 3 and Model Y, which are eligible for a $7,500 US tax credit, the S and X receive no discounts.
IANS