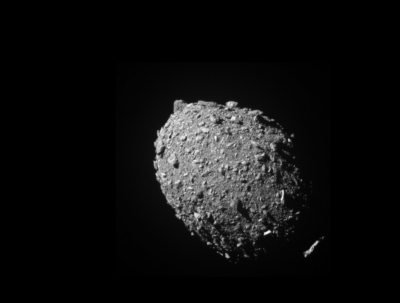 Washington: NASA has successfully launched the Psyche mission, which aims to explore an asteroid rich in gold, diamond and platinum, on Friday.
The Psyche spacecraft lifted off atop a Falcon Heavy rocket on October 13 at 10:19 AM EDT (7.49 PM IST) from Pad 39A at NASA's Kennedy Space Center (KSC) in Florida.
"We have liftoff! NASA's Psyche spacecraft, along with the agency's DSOC (Deep Space Optical Communications) technology demonstration," NASA said in a blogpost.
"Liftoff of Falcon Heavy!" SpaceX posted on X, formerly Twitter.
Falcon Heavy's two side boosters came back to Earth for a landing at Cape Canaveral Space Force Station, which is next door to KSC, about 8.25 minutes after liftoff. It was the fourth launch and landing for each booster, SpaceX said in a mission description.
This was the first interplanetary mission for SpaceX's Falcon Heavy, and is also the Falcon Heavy's first science mission for NASA's Launch Services Programme, based at Kennedy.
The spacecraft will travel on a journey of nearly six years and about 3.6 billion kilometres to the asteroid by the same name orbiting the Sun between Mars and Jupiter to study its composition.
This will be the first time NASA has explored a world made not of rock and ice, but with large amounts of metal, as the mission seeks to understand a previously unexplored building block of planet formation: iron cores.
NASA will have the first optical communications demonstration from distances farther than the Moon, through DSOC, which will operate during the first two years of the roughly six-year journey to Psyche.
Along with DSOC, other instruments carried on the Psyche spacecraft include two multispectral imagers, two magnetometers, and a gamma-ray and neutron spectrometer.
The spacecraft will arrive at the asteroid Psyche in 2029, after about six years of a solar electric-powered cruise. It will spend 26 months in orbit around the asteroid Psyche, mapping and studying Psyche's properties.
IANS