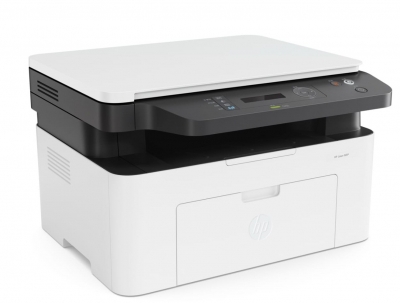 New Delhi: PC and printer major HP India on Wednesday introduced a new range of affordable Laser printers to meet the diverse printing needs of home, small and medium businesses (SMBs) looking to optimise their resources.
The new list of Laser printers includes 1008A and 1008W, coupled with HP Laser MFP which includes — 1188A, 1188W, 1188NW, and 1188FNW.
The range of HP Laser 1008, HP Laser MFP 1188, and HP Laser MFP 1188FNW start from Rs 14,205, Rs 20,344, and Rs 26,581, respectively.
"Affordable printers are important for SMBs because they offer cost-effective, reliable, and efficient printing solutions that can help them improve productivity and streamline workflows," Sunish Raghavan, Senior Director, Printing Systems, HP India Market, said in a statement.
The new HP Laser 1008 single-function and 1188 multi-functional printers have been upgraded to deliver high print speeds that are compatible with easy mobile printing features such as Wi-Fi Direct.
It offers compact designs that prioritise productivity and clutter-free environments, making it an ideal choice for small and medium-sized businesses.
The new printers also offer enhanced and improved user interface and easy-to-use plug-and-play set-up.
In addition, the printers offer print speed of up to 20 pages per minute, ensuring efficient and fast printing.
IANS