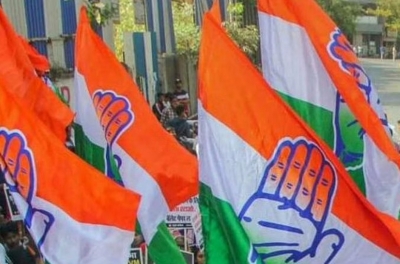 Thiruvananthapuram: Amid Congress' demand for a CBI probe into "mysterious" fire incidents at places under scrutiny over alleged corruption, yet another fire broke out at a godown of the state-run Kerala Medical Services Corporation Limited (KMSCL) at Alappuzha, early on Saturday.
According to sources, this is the third warehouse of the KMSCL to have caught fire in the past 10 days.
First it was at the Kollam godown, then five days later another fire incident was reported at its Thiruvananthapuram warehouse, which killed one fire force official, when a portion of the godown fell on him.
This morning, a fire broke out at Alappuzha godown allegedly due to a stock of bleaching powder.
The fire was brought under control by the Fire Force and the extent of the damage is being ascertained.
Already, the Congress has raised a banner of protest saying that the godowns of KMSCL are reporting "mysterious" fire at a time when a LokAyukta probe is in its last leg of probe into corruption allegations regarding purchase of gloves, PPE Kits and other such purchases during Covid.
State Congress president K.Sudhakaran said the need of the hour is a CBI probe into the fires that has broken out at Brahmapuram waste plant, State Secretariat and now at the KMSCL godowna�s.
IANS