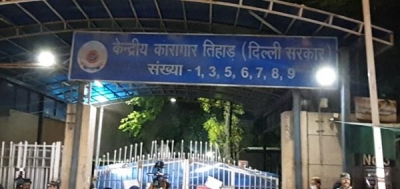 New Delhi: A Tihar Jail inmate committed suicide inside the prison premises, an official said on Tuesday.
The deceased was identified as 26-year-old Javed.
Earlier on Monday, a Delhi court convicted Javed in a case registered under section 392 (robbery), 397 (dacoity) and others.
"After his conviction he was brought to Central Jail No. 8/9. He committed suicide by hanging in the common toilet area of the enclosure for mulahiza inmates at around 5 p.m," said the senior prison official.
"All concerned persons have been informed and a Judicial Magistrate enquiry is going on."
IANS