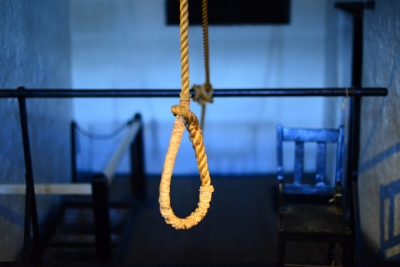 Hyderabad: Worried over losing his land for an industrial zone, a farmer in Telangana's Kamareddy district committed suicide, triggering protest by farmers demanding the authorities to withdraw the plan.
The 36-year-old farmer, P. Ramulu, hanged himself in his house in Adluru Yellareddy on Tuesday night.
His family members said he was worried over losing his two acres of land to the proposed industrial zone under the municipal masterplan.
Farmers from Adluru Yellareddy and surrounding villages reached Kamareddy on Wednesday for the protest.
The protesters, including women, sat in front of the municipal office demanding the authorities to drop their plans to acquire land for the industrial zone.
Police locked the gates of the municipal office as the protesters tried to barge into the premises.
The farmers have demanded the police to hand over the victim's body to them.
They wanted to stage the protest with the body.
The farmers said when they were staging a protest at the bus stand, the police assured them to shift the venue and promised to handover the body.
When the protesters reached the municipal office, the police did not hand over the body.
Farmers of a few villages in Sadashiv Nagar mandal have been demanding the authorities not to go ahead with the masterplan as they would lose cultivable lands and thus would be deprived of livelihood.
The authorities reportedly plan to acquire 1,200 acres of land for the industrial zone.
IANS