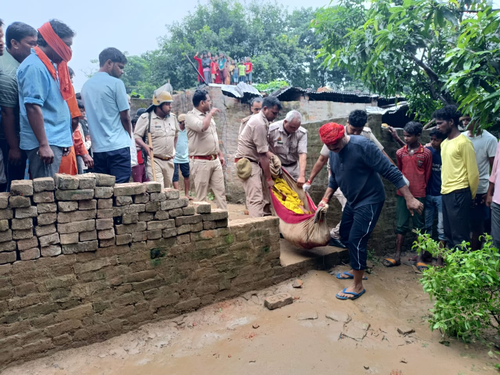 Deoria: In a shocking incident related to an ongoing land dispute, six persons were killed on Monday morning in the Rudrapur village in Uttar Pradesh's Deoria district, said police.
According to reports, a longstanding land dispute between two families took the tragic turn and six people were beaten and then shot dead.
Among the deceased is a former district panchayat member. The police said that the land dispute had been going on for an extended period in the village.
The altercation began around 7:00 a.m. on Monday and ended with the murders at 8.30.a.m.
Sources said that district panchayat member Prem Yadav was the first to be beaten to death and then Satya Prakash Dubey of the rival group was lynched.
The other deceased include two children, a woman and a man.
Police teams and paramilitary forces have been deployed in the area due to the tense situation. The village remains on edge as tension prevails in the aftermath of the murders.
Senior police officials have reached the site of the incident but did not respond to phone calls.
Further details were awaited.
IANS