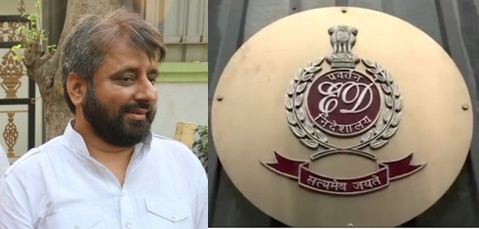 New Delhi: The Enforcement Directorate (ED) on Tuesday carried out searches at several locations linked to Aam Aadmi Party (AAP) MLA Amanatullah Khan in the national capital.
An ED source confirmed that the agency sleuths were carrying out the searches in the premises linked to Khan.
The source said that the agency's actions were in connection with the Waqf Board case. However, officials remained tight-lipped on the case.
The ED action comes in the wake of the CBI and Delhi government's ACB registering the case in the Waqf board.
The ACB had arrested Khan, an AAP MLA from the Okhla Assembly constituency in South Delhi in September last year.
The action comes days after the ED arrested party Rajya Sabha MP Sanjay Singh last Wednesday in connection with the alleged liquor scam case.
IANS