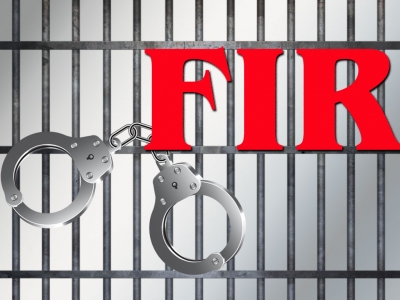 Lucknow: Three more people have been booked under the National Security Act (NSA) for tearing and burning pages of the Ramcharitmanas, the epic based on Ramayana and composed by 16th-century Bhakti poet Tulsidas, in January this year.
The Lucknow Police had lodged an FIR against nine persons on January 30 for desecration of the Ramcharitmanas.
The NSA was imposed on two of the accused, Mohammed Salim and Satendra Kushwaha, on February 5.
The name of Samajwadi Party leader Swami Prasad Maurya was also added in the FIR.
The police have now invoked NSA against three more accused, Devendra Singh, Yashpal Singh, and Suresh Singh Yadav.
"NSA has been slapped on the trio after getting approval from the NSA advisory board," additional deputy commissioner of police (ADCP), east zone, Syed Ali Abbas said.
The advisory board comprises the district magistrate, the Lucknow police commissioner and a High Court judge.
The ADCP added that 10 people, including MLC Swami Prasad Maurya, were named in the case registered at the SGPGI police station.
"NSA has been invoked against five persons. Four others (Mahendra Pratap Yadav, Sujit Yadav, Naresh Singh and Santosh Verma) have got relief from the court," a senior police officer said.
On January 30, BJP leader Satnam Singh Lavi, lodged an FIR against Yashpal Singh Lodhi, Devendra Yadav, Mahendra Pratap Yadav, Naresh Singh, S S Yadav, Sujit, Santosh Verma and Salim under sections 153A (promoting enmity), 295A (outraging religious feelings), 505 (inciting outrage) and 298 (hurting religious feelings) of the IPC for tearing pages of the Ramcharitmanas and burning it.
"Unsavoury comments against the Ramcharitmanas and burning of its pages in public may create a rift in the society and lead to communal tension. The accused spoke against the holy book on social media and hurt the sentiments of Hindus," Lavi had alleged in the FIR.
IANS