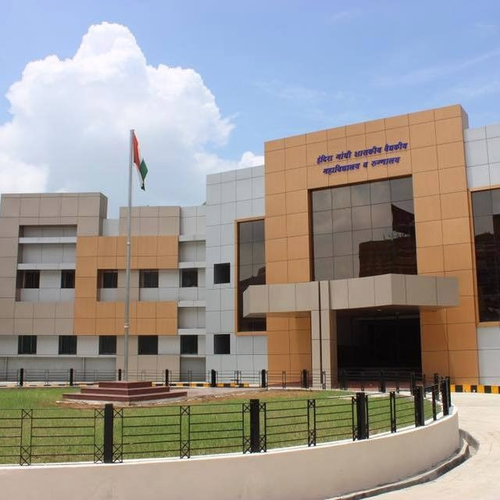 Nagpur: At least 25 patients lost their lives in just 24 hours due to various reasons at the government-run Mayo Hospital in Nagpur, sparking fresh questions on the wellbeing of the state's health system, here on Wednesday.
Nationalist Congress Party (NCP) MP Supriya Sule highlighted the new deaths in a X post this morning, saying "Fear does not end here" and the "health system has collapsed and the government is sleeping".
"After the Thane, Nanded and Chhatrapati Sambhajinagar (incidents), now 25 patients also died in Nagpur. CM, Deputy CM have time to visit New Delhi, but no time to visit these hospitals," said Sule.
She alleged that for these leaders, the lives of people of Maharashtra have no worth, and there is a shortage of medical supplies.
Incidentally, Nagpur is the state's second capital and the home town of DyCM Devendra Fadnavis and Union Minister Nitin Gadkari, plus other prominent Opposition leaders.
Meanwhile, the toll in Dr Shankarrao Chavan Government Medical College and Hospital (Nanded) shot up to 35, in the Ghati Hospital (Chhatrapati Sambhajinagar) climbed from 10 to 18, according to officials.
Congress' Leader of Opposition (Assembly) Vijay Wadettiwar is visiting the two hospitals today while Shiv Sena (UBT)'s Leader of Opposition (Council) Ambadas Danve toured the Nanded hospital this morning.
Danve said that patients informed him of various problems plaguing the hospital and how due to a delay in performing a cesarean section operation, a pregnant woman and her unborn child died there.
With the latest spike in the deaths, in three days, in three government hospitals in three districts, at least 78 persons, including nearly 30 infants, have died owing to different lapses including alleged shortages of medicines, equipment, medical or paramedical staffers.
On Tuesday, Chief Minister Eknath Shinde informed the media that a probe has been ordered into the Nanded hospital tragedy and after its report is received, stringent punishment will be given to those found guilty.
IANS