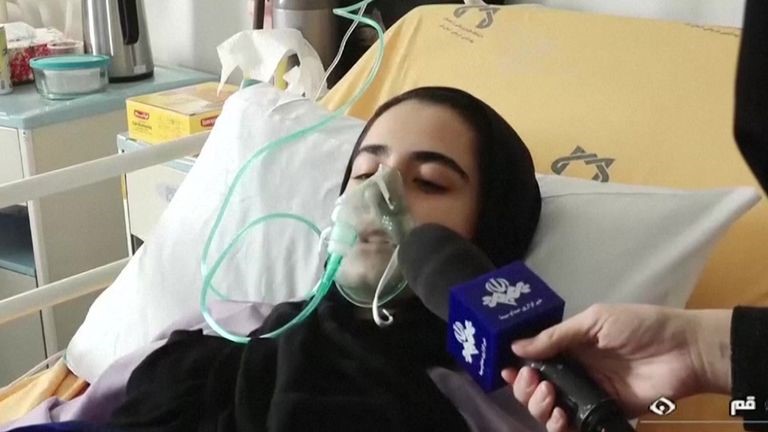 The protesting parents claimed that the schoolgirls might have been poisoned with chemicals by hardline Islamist groups who are opposed to girls' education. The fresh incidents have come to fore after country-wide protests erupted in Iran against the death of a young Iranian-Kurdish woman, Mahsa Amini (22), in custody.
Iranian President Ebrahim Raisi directed the Interior Ministry to investigate the matter, calling it "the enemy's conspiracy to create fear." Interior Minister Ahmad Vahidi stated on Saturday that investigators collected "suspicious samples" that were being analyzed, according to Reuters.
As per media reports, some politicians blamed hardline groups for the attacks. On the other hand, some activists accuse the Iranian government of poisoning the girls in retaliation for their involvement in the anti-government and anti-hijab rallies following Amini's death.
Incidents reported since November
According to Bloomberg, "unexplained illnesses" in such schoolgirls have been observed since November last year. The so-far unexplained illnesses have affected hundreds of schoolgirls in recent months. Iranian officials believe the girls may have been poisoned and have blamed Tehran's enemies, reported Reuters. It is said at least 300 girls in over a dozen cities had been treated for various symptoms of unknown origin. Local media stated that around 120 girls were treated for nausea, exhaustion, and dizziness in Hamedan and Kabudarahang provinces. Poisonings in girls' schools have also been recorded in five cities around Tehran, including Eslamshahr, Shahriar, and Robat Karim.
UN calls for transparent investigation
Further, the United Nations Human Rights Office in Geneva sought a transparent inquiry into the suspected chemical attack on Friday. "We are very concerned about these allegations that girls are being deliberately targeted under what appear to be mysterious circumstances," spokeswoman Ravina Shamdasani told reporters. Germany and the United States have also expressed their worry over the situation. Meanwhile, Iran has condemned what it sees as foreign involvement and "hasty reactions" and said that it is studying the reasons for the illnesses.
-INDIA NEWS STREAM