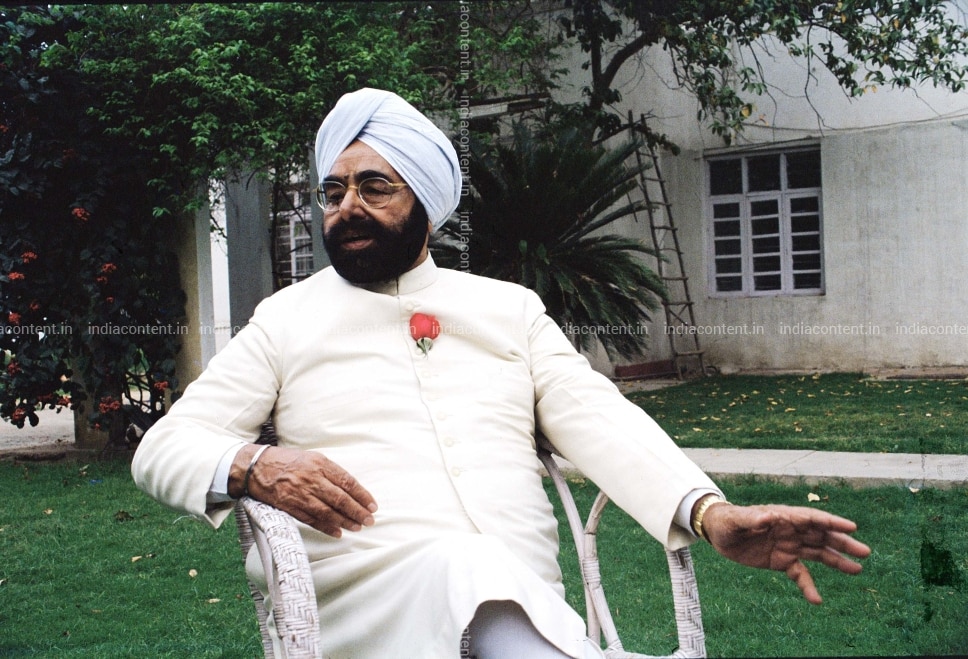 Former editor of the Indian Express, Arun Shourie has said that erstwhile President of India Giani Zail Singh had prepared letters to dismiss Rajiv Gandhi as Prime Minister.
In an interview to Karan Thapar for The Wire, Shourie said that Giani Zail Singh believed there were five people from Congress who would be willing to take over as Prime Minister and they included V. C. Shukla, Arun Nehru and, most importantly, R. Venkataraman.
At the time Mr. Venkataraman was Vice President of India. However, Shourie said that Singh's favourite for the prime ministership was Vasantdata Patil, the former two-time Chief Minister of Maharashtra.
In his recently published memoirs about his years as editor of the Indian Express called 'The Commissioner for Lost Causes', Shourie said that he was not sure whether Singh was absolutely dead serious about dismissing Rajiv Gandhi or whether he was creating a great charade to frighten the PM and thus force him to pay greater attention and respect to President Singh.
Arun Shourie said he was summoned to Ramnath Goenka's flat in Sundar Nagar one evening and on arrival found Ramnath Goenka sitting with S. Mulgaonkar, who was reading a paper.
Goenka told Shourie that Mulgaonkar had drafted a letter, which Giani Zail Singh would send to Rajiv as the letter of dismissal. He added that Rajmata Scindia had already taken the letter to Rashtrapati Bhavan.
Arun Shourie remonstrated and said this was not a good idea or the right thing to do. He said this would win support for Rajiv and resurrect the Prime Minister's declining fortunes.
Goenka understood what Shourie was saying and quickly changed his position. He asked Shourie to immediately rush to Rashtrapati Bhavan and stop Giani Zail Singh sending the letter. Since Shourie did not have a car Goenka sent him in his own.
On arrival at Rashtrapati Bhavan, Shourie found Giani Zail Singh, wearing his trademark white achkan, standing in the PA's room where the letter was being typed. Arun Shourie told him that this was not a good idea. He said Rajiv would mobilize 5 lakh people to surround Rashtrapati Bhavan and, then, what would the President do?
During the course of their conversation, President Singh revealed there were five people who were willing to take up the prime ministership. They are named above. In the end he accepted Arun Shourie's argument but only after using the choicest Punjabi expression 'phite mun'.
After Shourie left Rashtrapati Bhavan, a phone call was made from the President's house to Ramnath Goenka to say the letter would not be sent. – INDIA NEWS STREAM